Having just bought a Sony TC-377 Reel to Reel recorder I had to try making some recordings and see how it performed before taking it apart for a good service.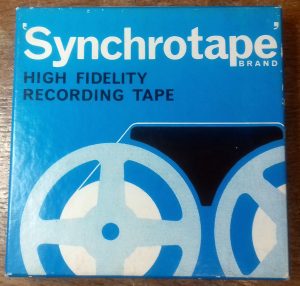 I had already tried playback with an old mono recording of 1960's music on a 5 inch Synchrotape tape. I could only hear it on one channel, which was correct for a a recording of this type.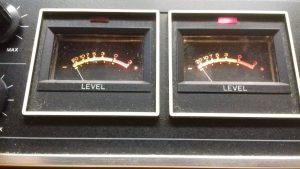 The next test was more interesting. Using another 5″ Synchrotape tape I set it into recording mode with an iPod connected to the input and a hifi to the outputs. Jethro Tull provided the test material. At 3 3/4 ips there was little to chose between monitoring source and off tape. The latter was at a lower level, but great initial results. Repeating the test at 7 1/2 ips was less successful. The machine struggled to maintain speed. Hopefully this will be resolved where I change the belts (on order)
I then bought some used 7 1/2 inch tapes for £10. Bargain I thought, until I tried to use them. The machine had worked fine with the one 5″ reel of tape I owned and I was keen to see how well it was with a 7″ inch reel running at 7 1/2 ips. Quickly I ran into problems. Sound quality was woeful. Very low levels and no highs at all. I was disappointed that the tapes were duds, but that's the way of things with vintage HiFi. I decided to try again with my 5″ reel. That sounded awful as well! Back to basics. Clean the heads. Half a dozen cotton buds later I was still lifting Brown gunk from the tape path. All together I used a dozen buds before they came away clean and i could record successfully.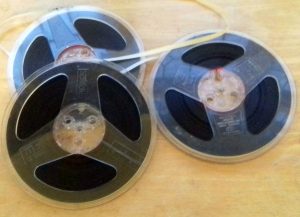 I had fallen victim to shedding. The oxide coating comes off the tape onto your machine. It clogs everything up and makes recording or playback impossible. Those tapes aren't going near my 377 again. The tape has been binned but I have saved the spools and leader tape. I have plans for them later.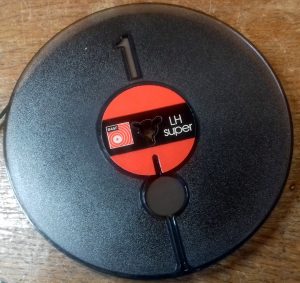 Another test with a BASF 7″ tape proved more successful, but those belts definitely need attention.