This model 3279K cassette deck was bought for just a few quid from a boot sale last summer. On closer inspection it's a bit pants.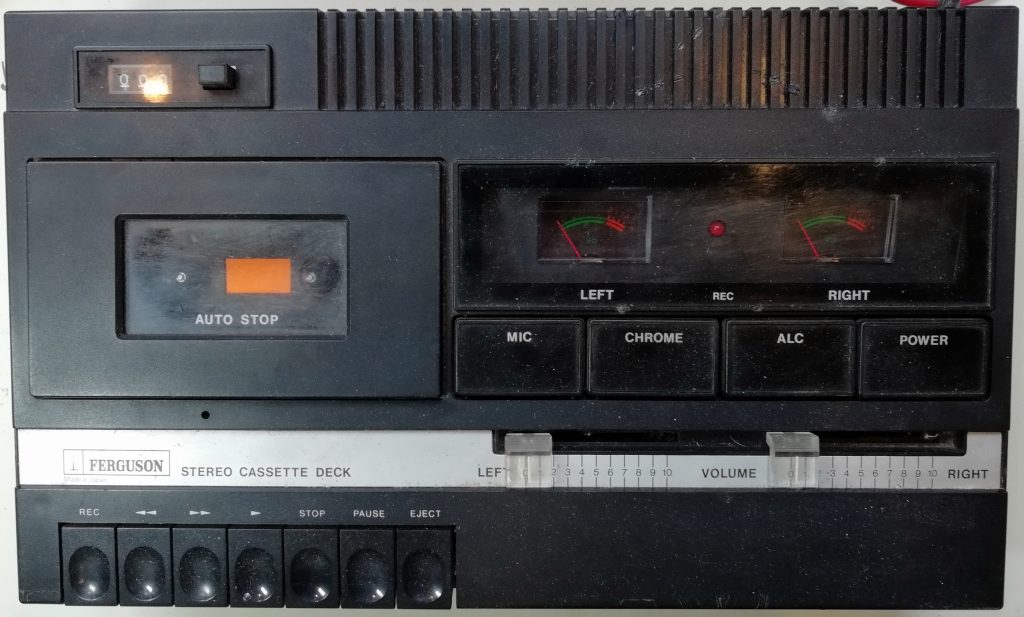 Only really worth stripping for parts. So, what can we salvage?
It did work, but he sound quality wasn't great and there was a major mismatch in levels between left and right channels. Also, if you look closely at the grill above the meters it has come into contact with something hot at some point, so will never be returned to good cosmetic condition. Before throwing it out it's worth a look inside.
Plenty crammed into the case. First step is to remove that circuit board and see if I can access the cassette mechanism.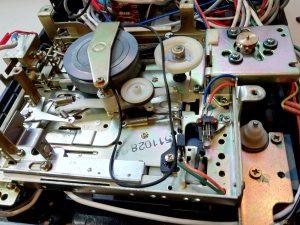 The belts and other rubber components, while still serviceable, are a bit floppy and worn. I'll let them go. The heads are not particularly HiFi though, so they can also go.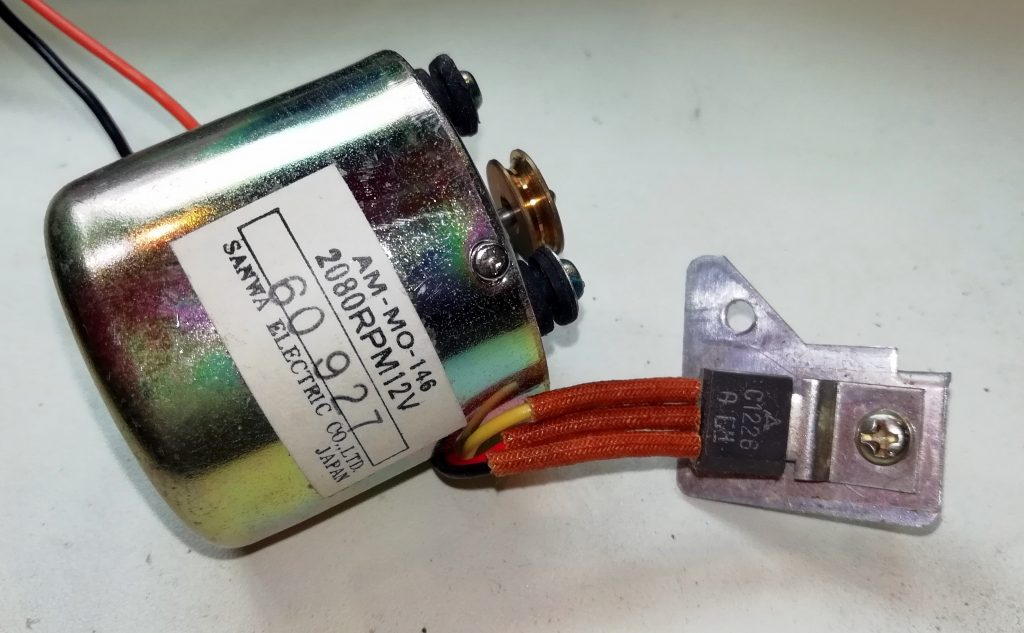 The first useful item to be salvaged is the motor. It is a standard 12V motor with regulator electronics. The isolation rubbers are also in good condition, so this is definitely a keeper.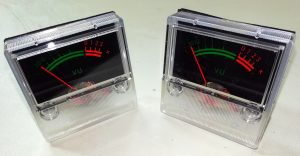 The next item to be retrieved is this pair of VU meters. They were buried deep in the unit and took some butchering to get them out. I have plans to build myself a source switching unit at some point. These will probably be pressed into service on that.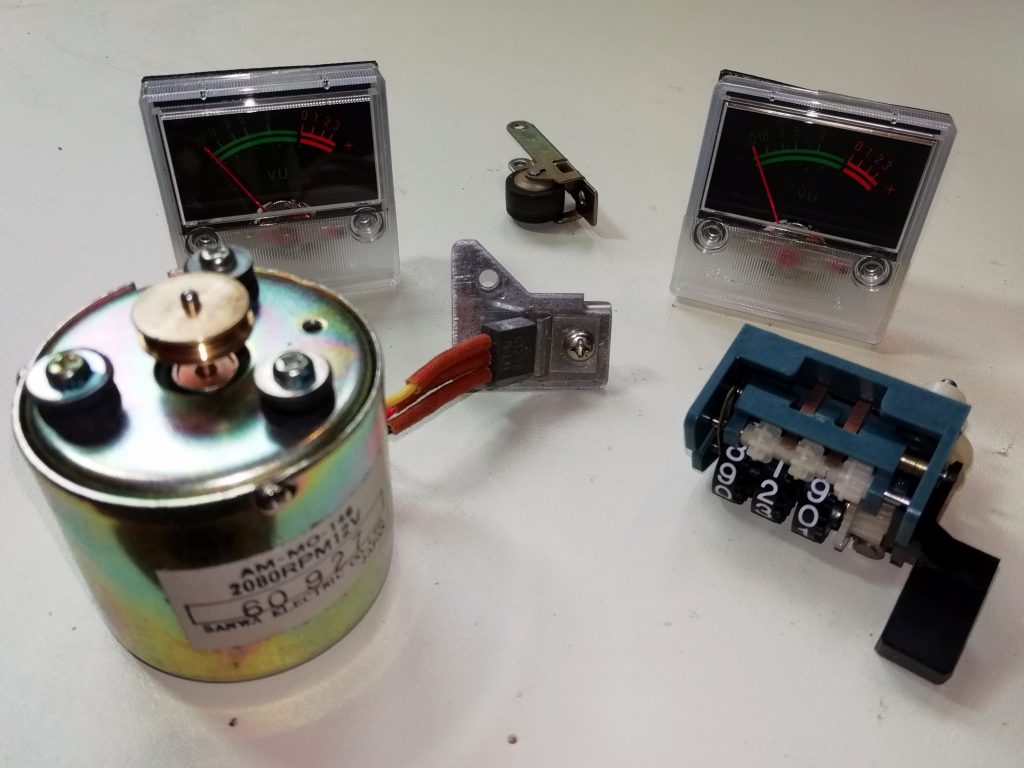 The only other things I kept were a handful of screws and bolts, the tape counter and the pinch wheel. The real catch here is the motor. They are readily available as spares, but rather expensive. I have had similar motors apart before, but don't relish the thought of doing it again. So, not a bad spares haul.