Last Sunday was particularly lucky for picking up audio stuff.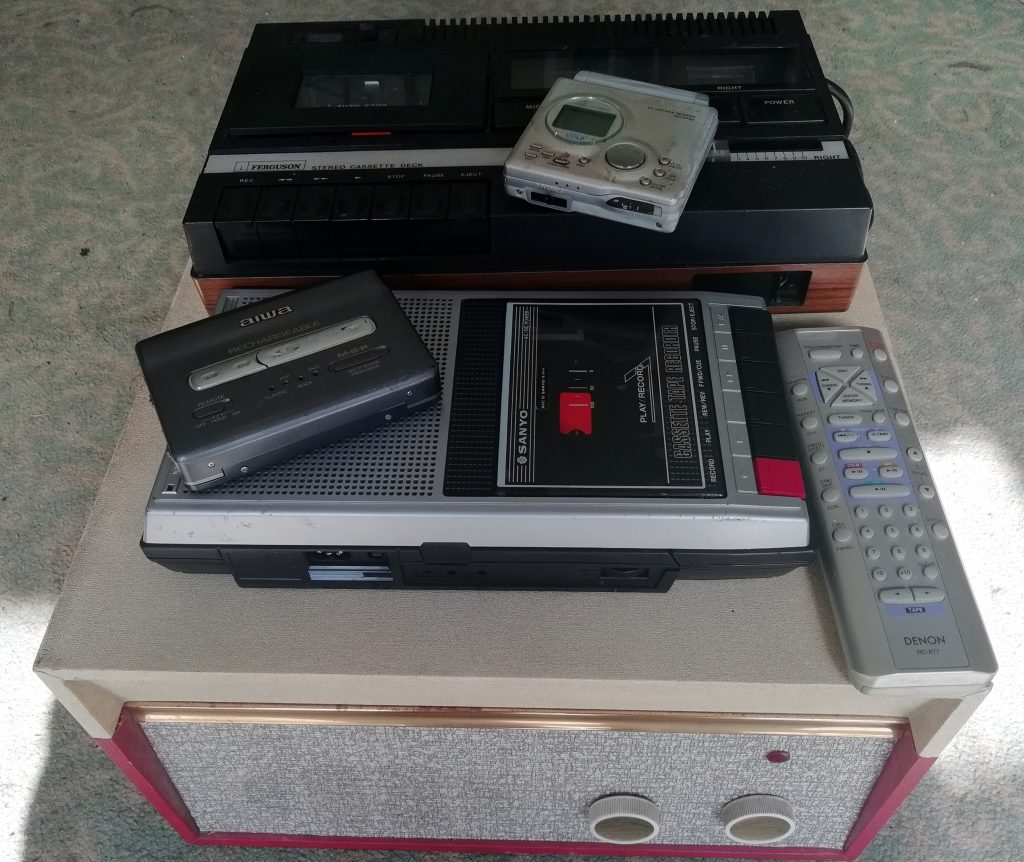 This was my haul of goodies. Three Cassette players, a minidisc, remote control and a portable record player.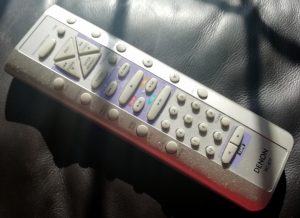 You quite often see the Denon mini systems because they suffer from a volume control problem which is easily fixed if you know how. Less common are the remote's for these, so this was a great find. I have two of these systems as secondary HiFi's around the house so this was quickly pressed into service.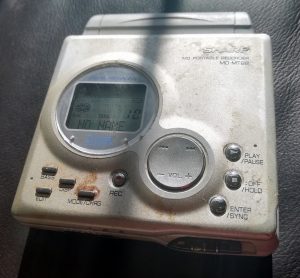 I have recently got into Minidisc since a friend off loaded his lovely Sony HiFi unit and 70 odd discs to me.
bought this for just £1 in the hope that it would get me portable. Sadly my initial attempts to get it working failed, so it is confined to the spares box for now. I'll probably have another attempt some time when I have fewer other items awaiting my attention.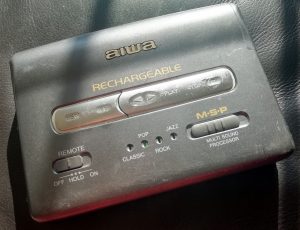 These Aiwa Cassette portables are highly regarded, so I couldn't refuse this for £1.50. As expected, it didn't work. Initial investigations confirmed my suspicions that the belt has gone flaccid. It's on the bench now as I research the best way to change the belt without having to reduce the thing to it's constituent atoms to gain access.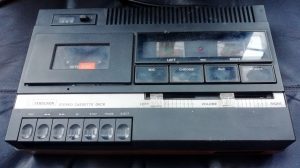 I love the look of these horizontal tape decks. This one is a Ferguson, which is the make of my first "Music Centre" back in the day. It's got those fantastic mechanical VU meters that look so good. This hasn't even been plugged in yet, so it may be a complete lemon. For £3, do I care?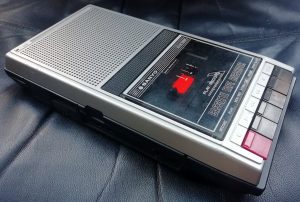 Portable tape recorders are great fun and always remind me of the crude process of recording the chart show off the radio with a microphone and finger poised constantly over the pause key. This crown example was had for just £2. As before, it's yet to be tested.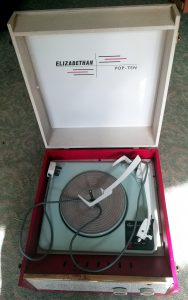 Finally we have this early record player. it looks like a Dansette, but actually it is an Elizabethan "Pop Ten" very similar technology to the Dansette, but without the badge to give it the desirability and collector appeal. I will have to change the cartridge on this for a Stereo compatible unit before I let it near a record.