For editing scotch brand magnetic tape.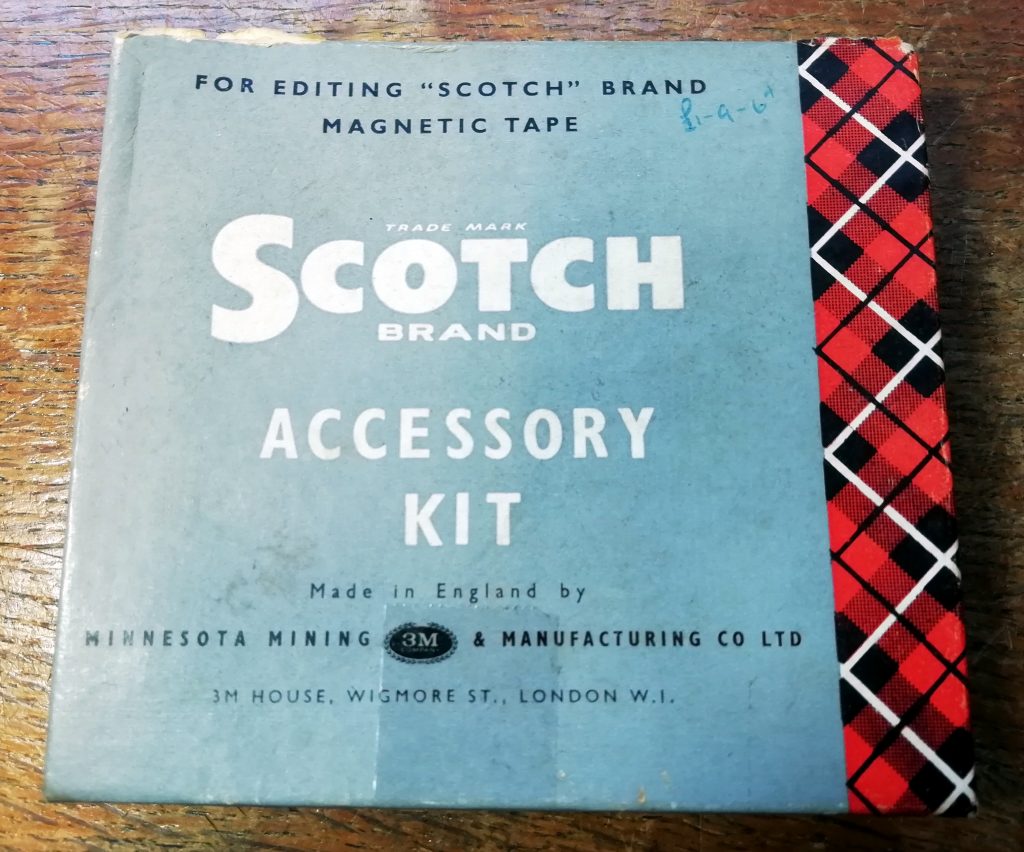 This is a charming little editing kit for 1/4 inch magnetic tape which I acquired for a couple of quid from a charity shop.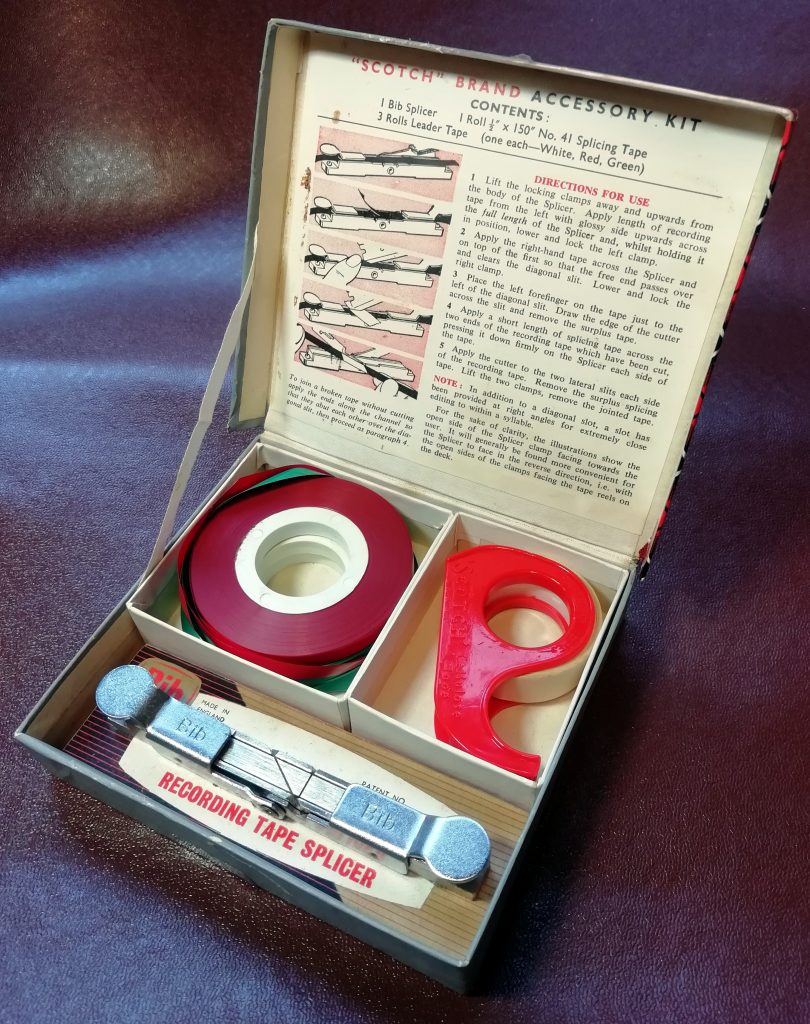 Inside we have everything you need to cut and splice 1/4 inch magnetic tape. In my case this would be for my Sony Reel to Reel or my Wien 8 track cartridge player.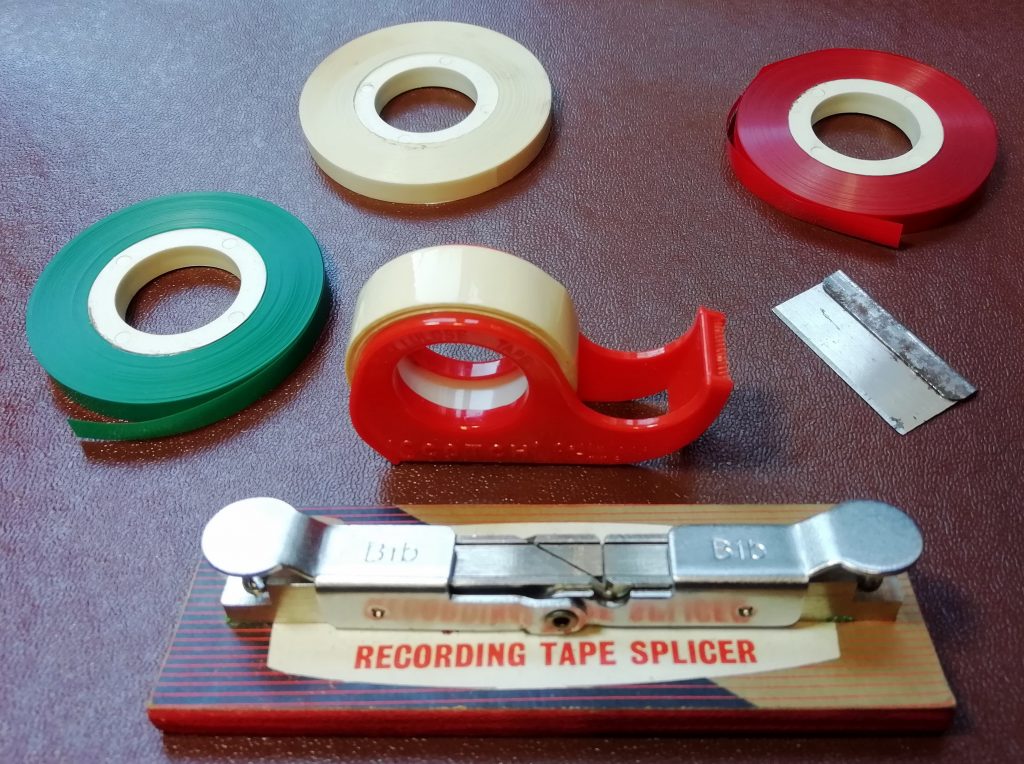 We have three colours of leader tape, the adhesive tape, a splicing block and a single edge razor blade.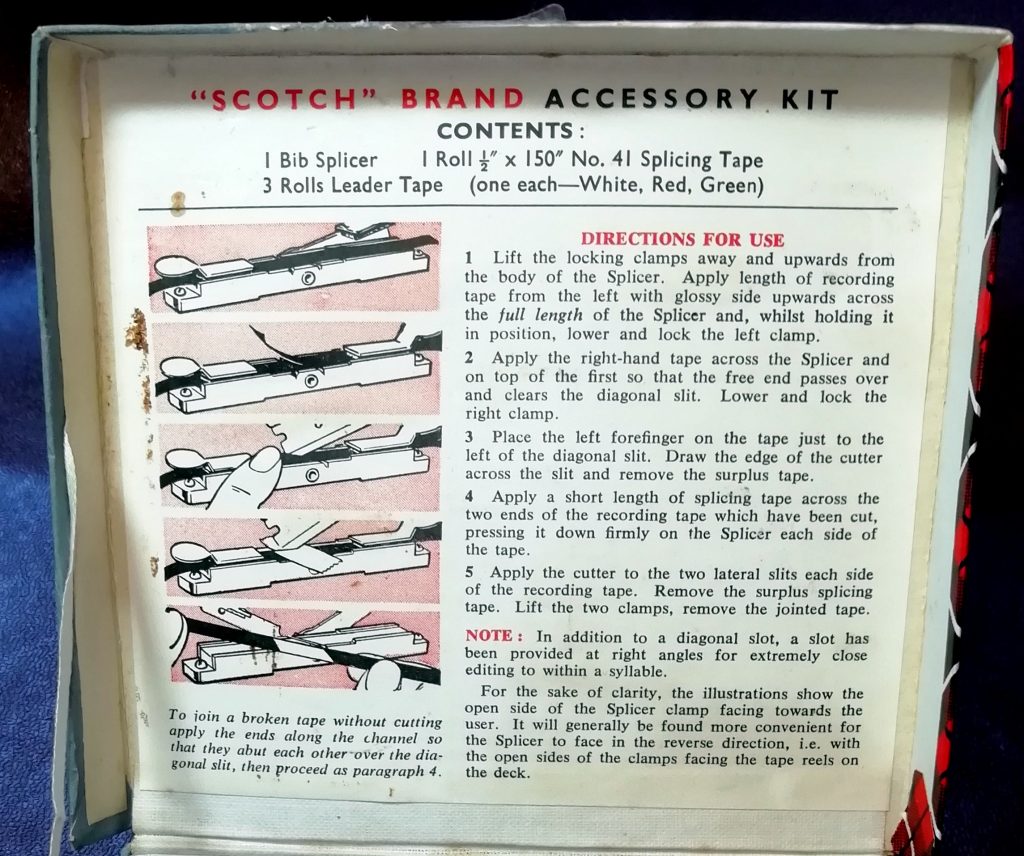 Clear instructions in the lid guide you through the process, with diagrams to help.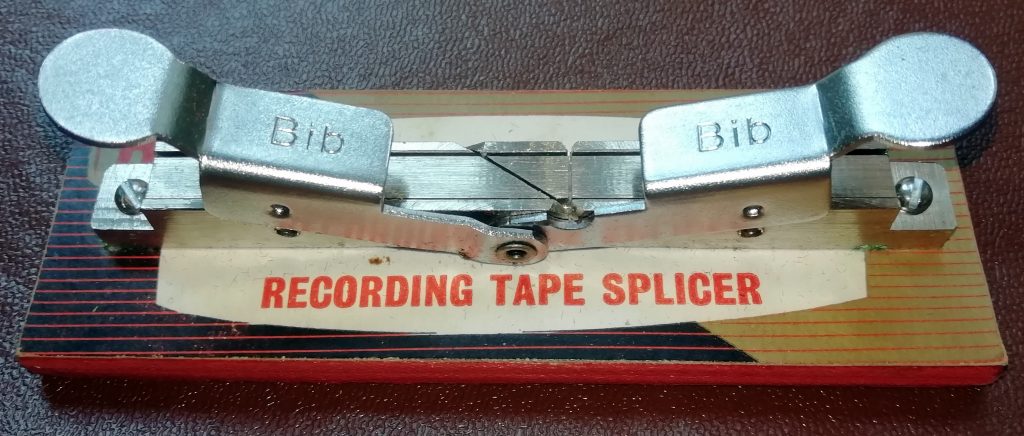 The splice block has useful clamps to hold the tape. This is great because using a conventional block you do sometimes need three hands.
I don't need this. I already own all the necessary tape splicing equipment. You have to admit though. It's a lovely stylish little set.