I recently saw this in a charity shop and it brought a tear to my eye. Partly because of the nostalgia, but mainly because of how awful I remember it being.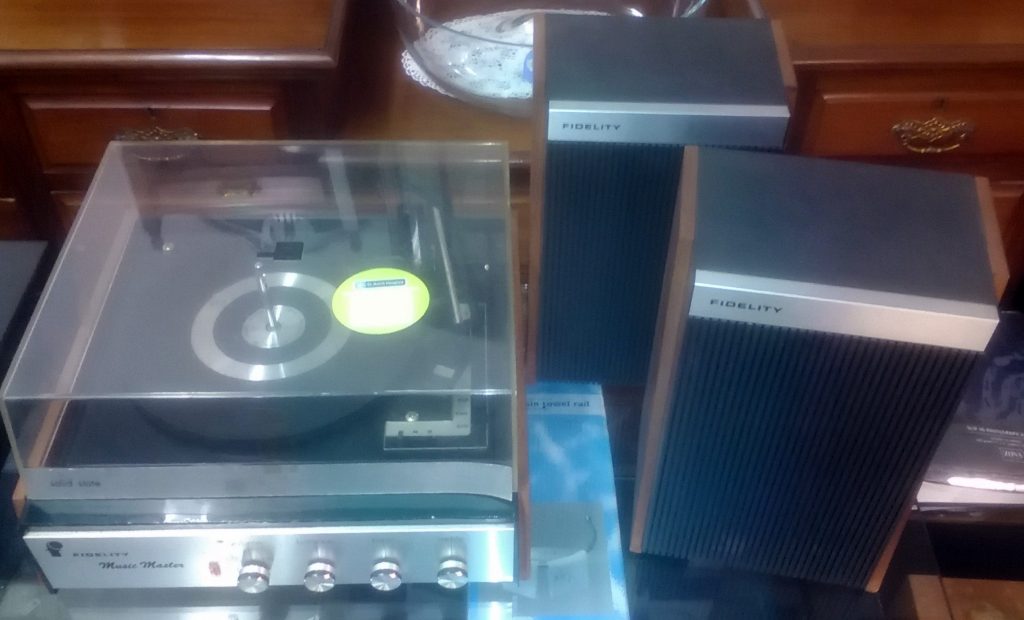 One of these first entered our house as my big sisters main Christmas present in the mid 1970's.
As a scrawny teenager (Just)  I had to beg access to this this. Eventually it just became  too darn hard negotiating with a sibling. I saved my pennies from my Saturday job and bought it off her.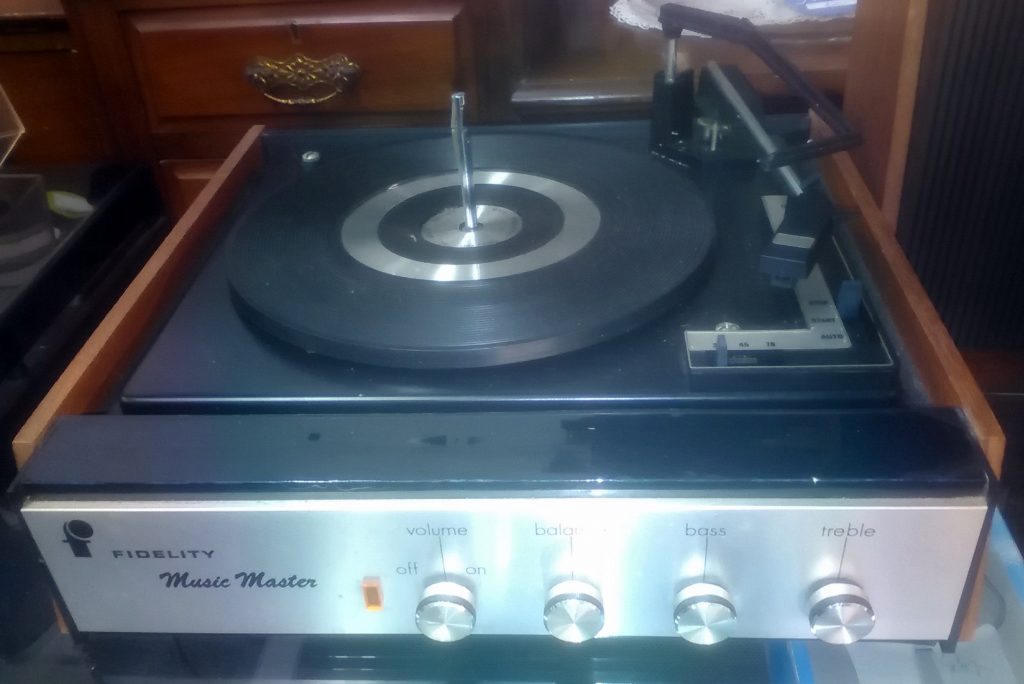 The British built  Fidelity Music Master UA2 is very much an entry level unit. Ours was bought from Woolworth's I think. Electronics are very basic using a low power integrated circuit power amplifier. The amplifier boasted the then ubiquitous bass and Treble tone controls. It didn't go very loud. This sort of thing would be the Crossly Cruiser of it's time. Cheap and nasty, but what most people used …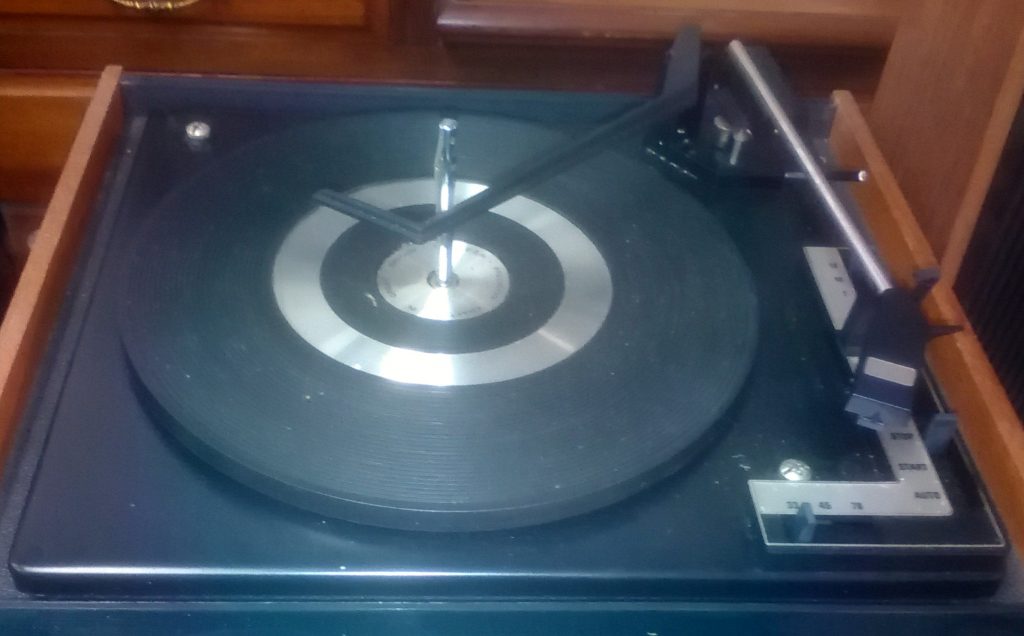 To be fair the BSR C129 turntable had a lot going for it. It had decent, mostly metal, construction. It offered fully automatic operation. The auto changer could play a stack of singles one after the other. This was the earliest form of "playlist" I guess. It offered playback at 33, 45 and 78 rpm. For 78's a different stylus was needed. Conveniently this was built into the same assembly as the normal "Diamond Stylus" and could be brought into play quickly by just flipping a lever on the cartridge. However, It tracked at a terrifying pressure and used a crude ceramic cartridge. 
The killer feature for me was the inclusion of a 5 pin DIN socket on the rear. This meant that I could take a feed out to my cassette recorder and record records without having to hush everybody in the house.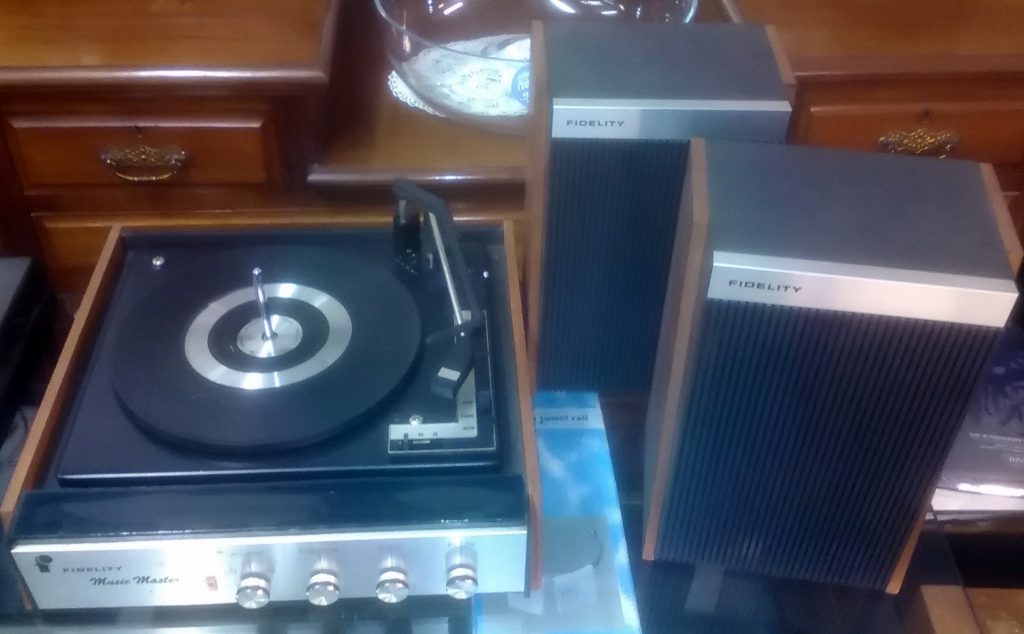 The speakers were not great. A flimsy plastic case with wooden sides housed a single elliptical 8 ohm speaker.
I eventually persuaded my parents to buy a Ferguson Music Centre. While looking a lot cooler the Ferguson was no great leap in fidelity. It was enough to consign this to history.
One of the speakers did live on though. I turned it into a crude guitar practice amplifier by adding a simple power amplifier circuit and a large battery.