You don't say!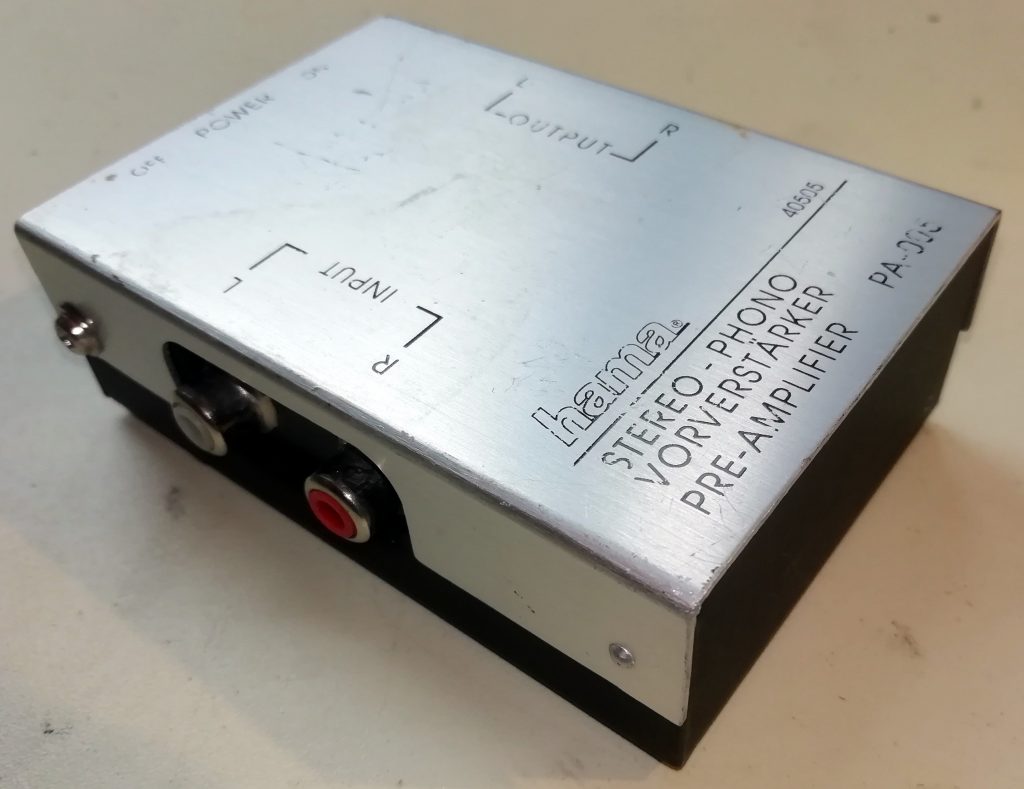 That's what it says on the tin. But what's inside?
I use this phono amplifier mainly for temporary lash up's when I'm testing a turntable which I have been working on. It's battery powered, so not ideal for permanent setups. It came in a bundle of electronics bits as part of a car boot purchase.
It recently started cutting out on me. Fiddling with the on off switch brought it back to life sometimes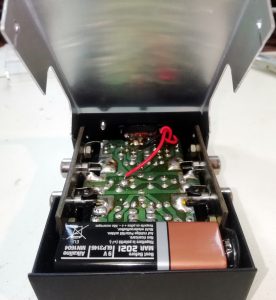 It just pivots open to give access to the battery. I poked about a bit with a screwdriver around the switch with some success. Probably just a dry solder joint or mucky switch contacts, so I'll tackle both.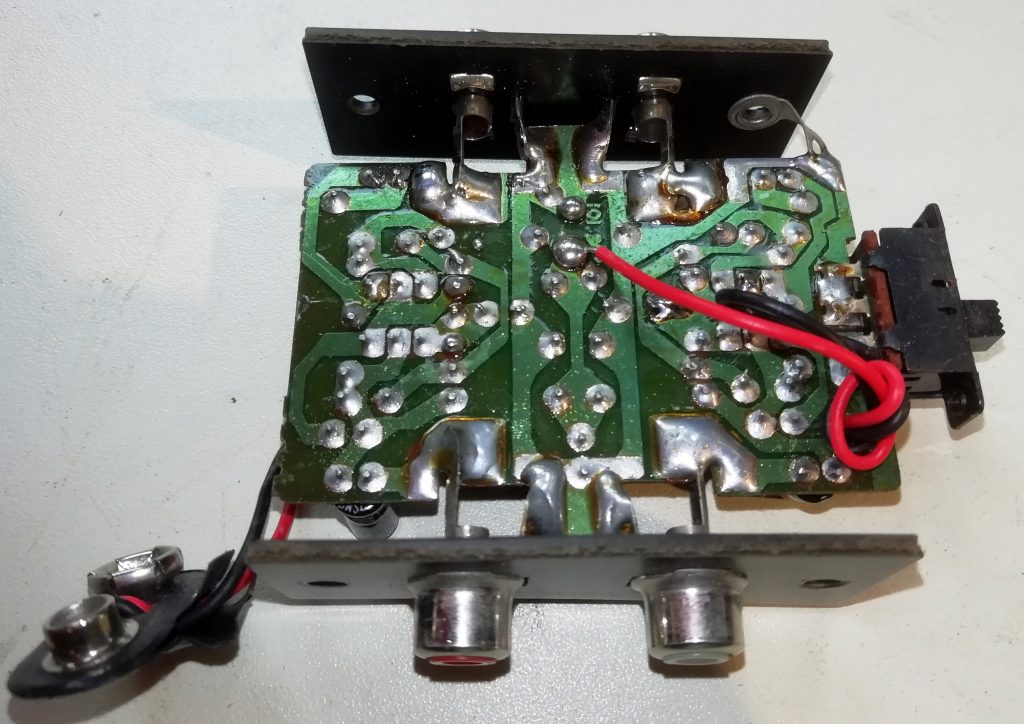 Just 6 bolts liberated the circuit from it's case. The problem was as expected. A minute with a soldering iron and a squirt of switch cleaning  spray quickly fixed the problem.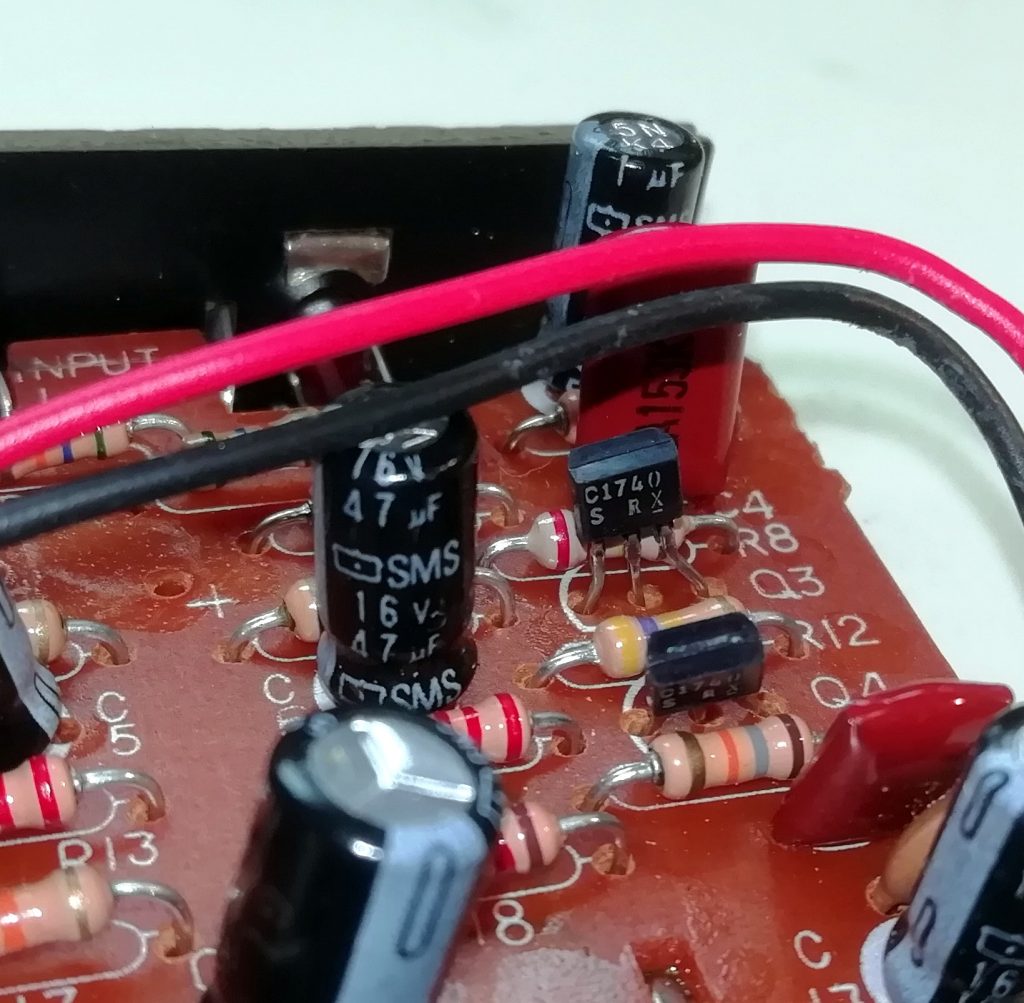 Looking at the component side of the board I can see it is a basic design. Nothing wrong with that. Just two npn transistors per channel.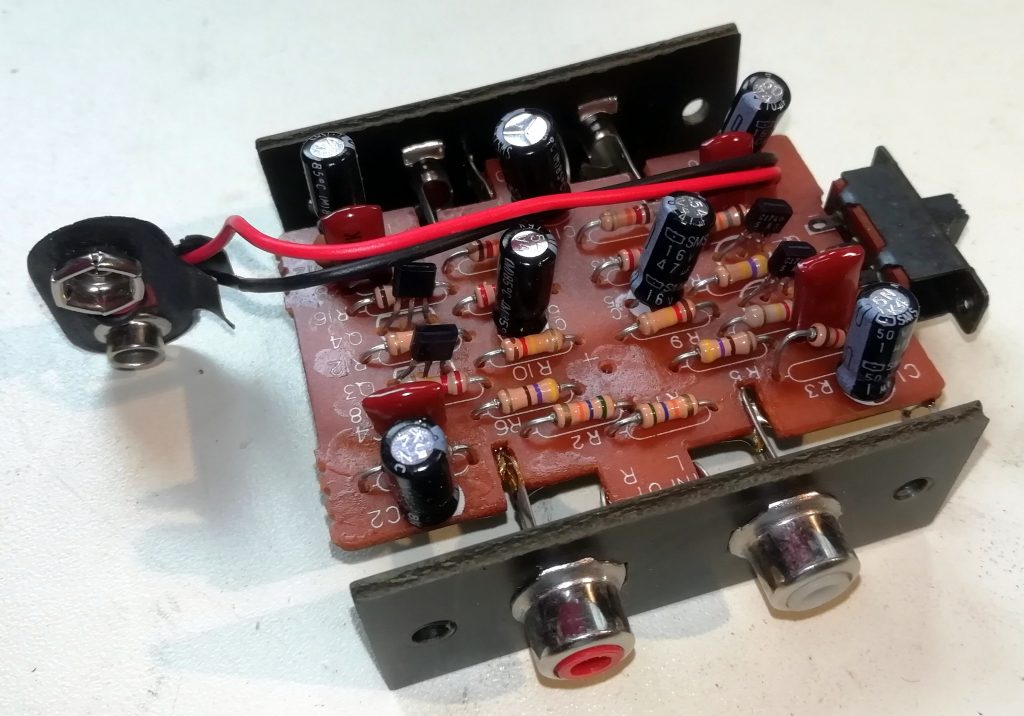 So an easy fix got me back up and running. A cheap amp like this is no competition for a modern phono amp, or a decent vintage one like that inside my  Cyrus One. However, it will do the trick to connect a turntable to a modern amp to Get you started