Back in the 70's I was a teenager with no access to any sort of decent audio equipment. That was until my brother in law treated himself to one of these.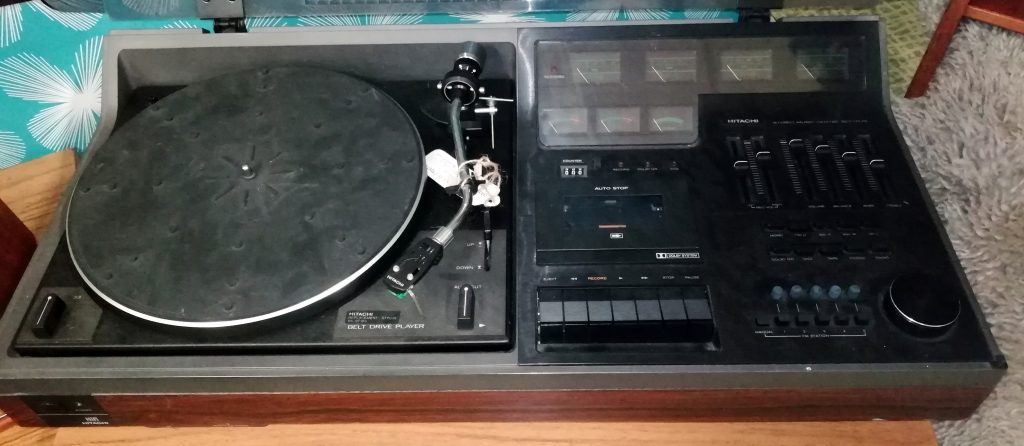 It's state of the art for it's day, and a lot better than the Ferguson music centre we had in the family home.
This example was photographed in my local antiques centre. The same place I bought my Sony TC-377 reel to reel a couple of years ago. I saw it and was immediately taken back to the 1970's.
My sister and I quickly came to a mutually beneficial arrangement. I got to use their fancy stereo and they got to go out while I took care of their kids. It was my normal practice at the time to record my records to cassette and use that for listening. The record was kept in near mint condition. All the more reason to regret getting rid of my original vinyl collection. So this worked out really well for both of us.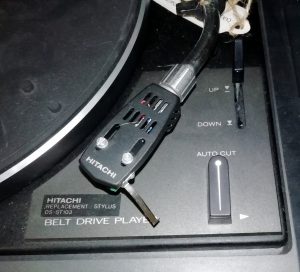 The Hitachi is a pretty decent machine. The deck is belt drive with adjustable speed and a strobe to confirm accuracy. The arm has a moving magnet cartridge and adjustable anti skate. Not bad at all for the time. The cassette deck is a manual piano key affair with Dolby B. Attractive dancing meters were an expected feature of the era.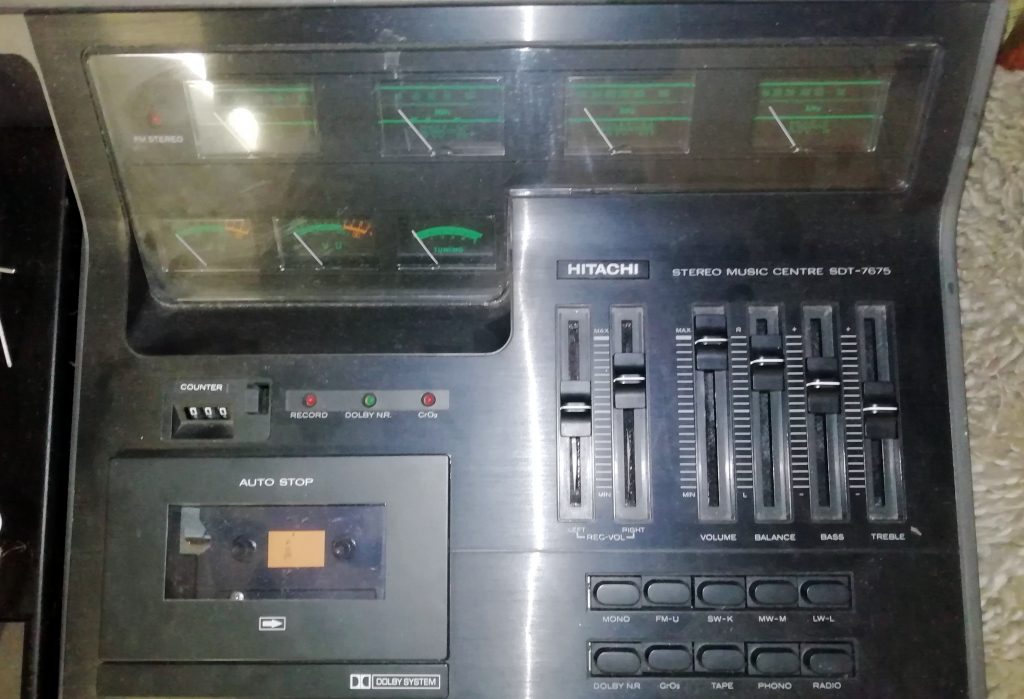 Did I mention meters. This had a meter for everything. Each radio waveband had it's own meter and there was a signal strength meter too. Even though it only boasted about 25 watts it was a very nice sounding unit and a delight to use. I still wasn't tempted to buy this one though.