Two record players from the golden age of the 7 inch single.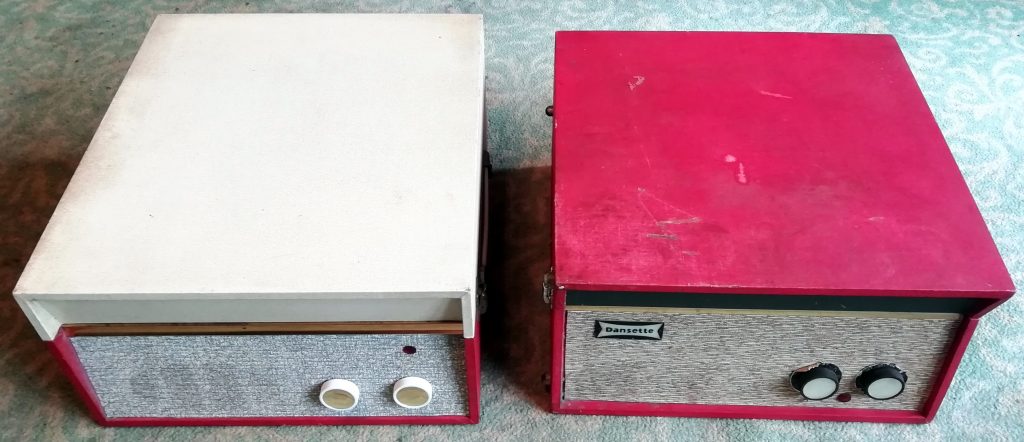 One is very desirable because of the brand, the other less so. Are they that different though?
The Dansette is a "Senator" and Elizabethan is a "Pop-10". Both are from mid 1960's.
Condition of mine differs somewhat. The Pop-10 is almost mint. The Dansette is somewhat tatty, but lets disregard that for the purpose of this comparison.
The Pop 10 is the slightly deeper than the Dansette, which is taller. larger of the two, just.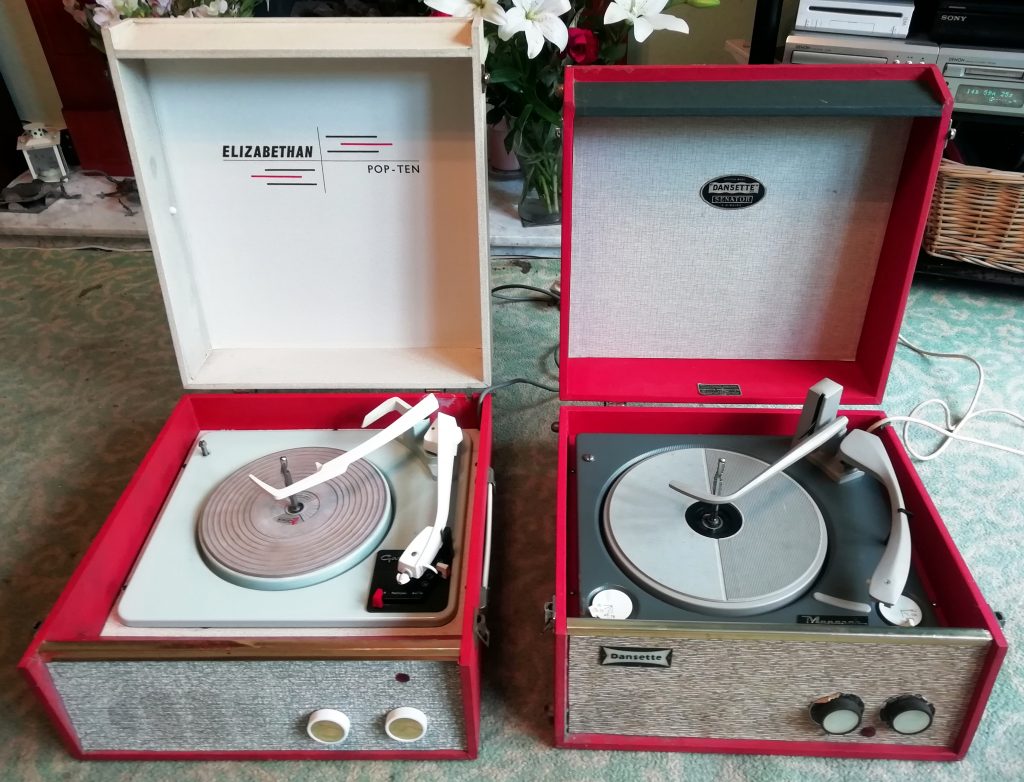 Opening the lid we see a very similar arrangement. Both are fitted with fully automatic turntables with capacity for multiple records, accommodating a mixture of sizes. 16 – 78 rpm. speeds are available. Turntables are of heavy metal construction and use a shaded pole AC induction motor diving a metal platter with idler wheel drive.  Heavy metal arms with spring for adjusting tracking force and a ceramic mono cartridge are used on both. Don't let them near your new 1/2 speed Abbey Road re-masters.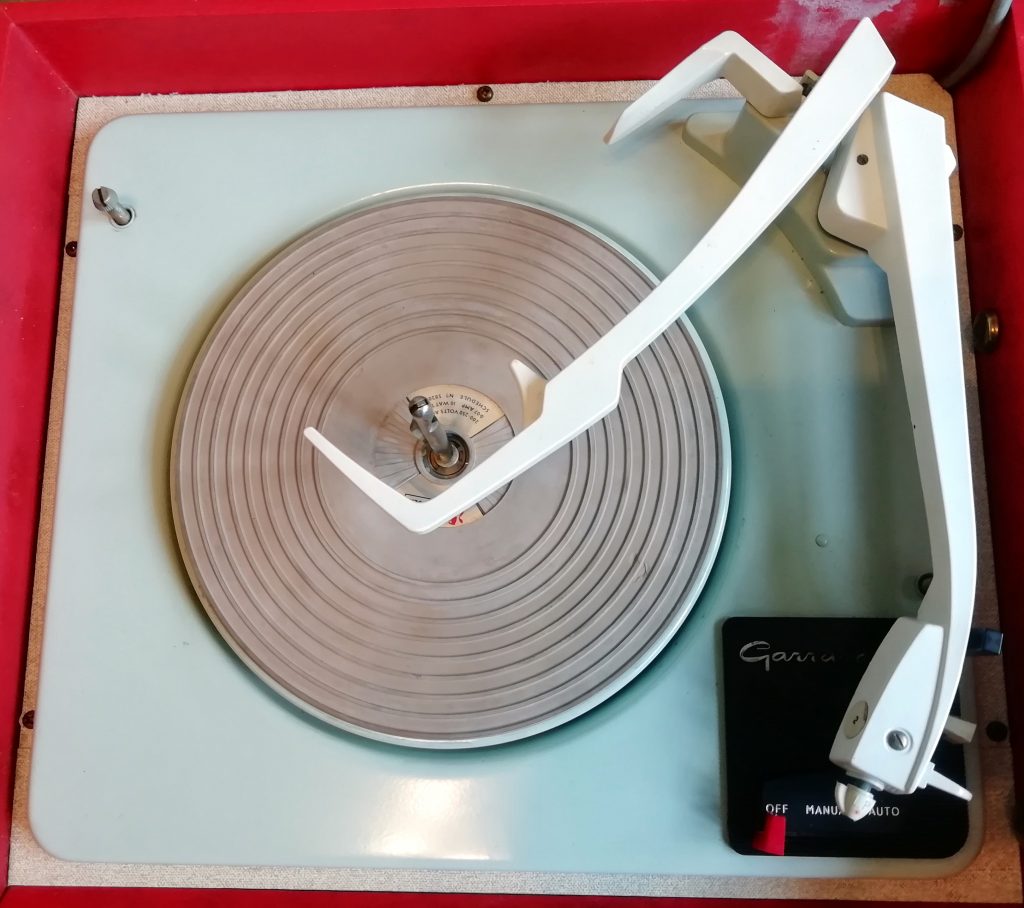 The pop 10 has a Autoslim A.T.6.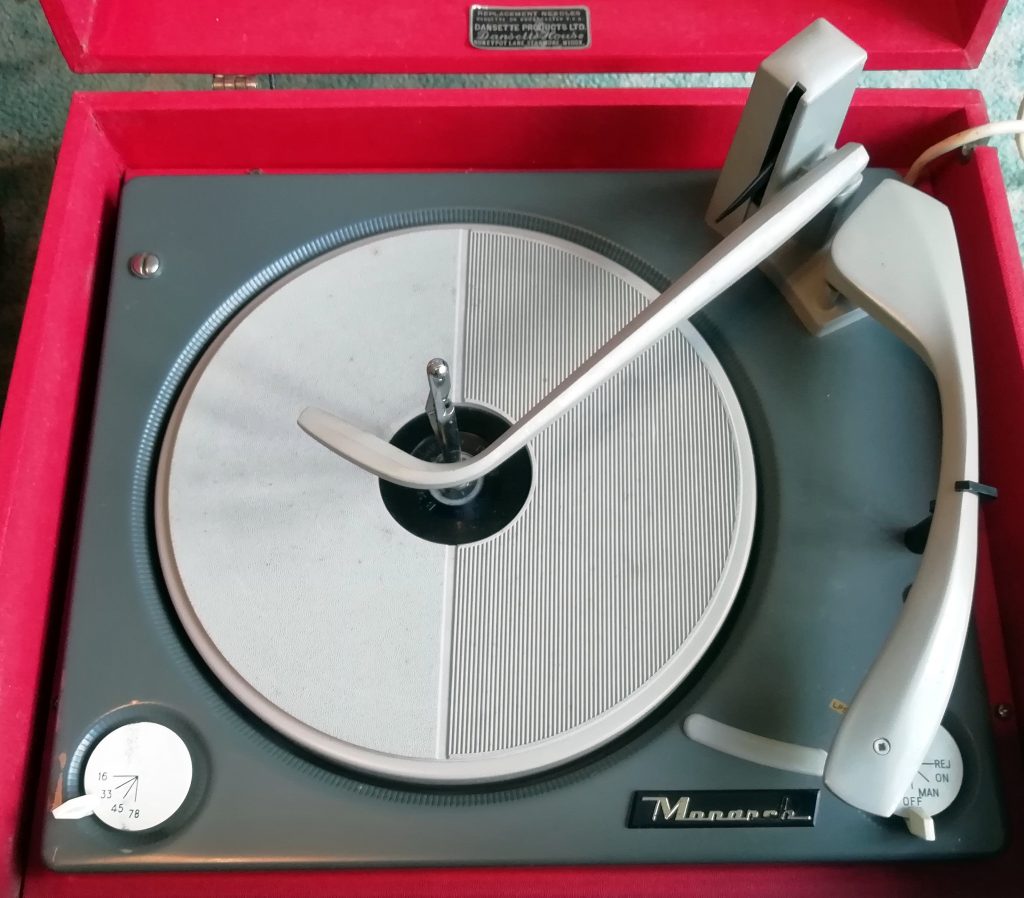 The Senator a BSR Monarch UA15.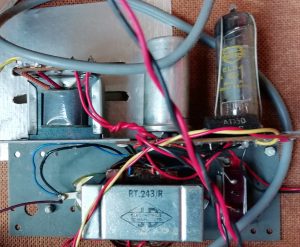 Inside the Pop 10 we have a single stage valve amplifier built around an EL84 valve.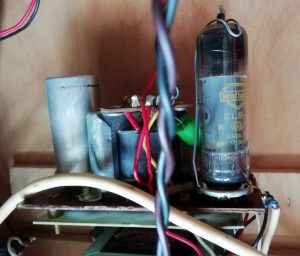 The Dansette Senator has an almost identical amplifier. Superficially the layout is slightly different. I wouldn't be surprised if they weren't both based on the same Mullard application notes.
My impression is that they could easily have come from the same factory, though I know they didn't. They have the same plywood construction covered in vinyl. Even the control layout is the same. Little to call in the sound quality either.
Dansette has the brand name and kudos which brings a higher monetary value, but I actually prefer the Elizabethan, just.
Brand image is a powerful thing and parts people from too much money. Many years ago, with the onset of mid life crisis, myself and a friend treated ourselves to new electric guitars. We paid about the same for superficially similar instruments. His was a Fender, mine a Yamaha. In every way my guitar was just that little bit higher specification. This collectively made it a much better guitar. However it didn't have the credibility of a Fender. Like I care! Yamaha make high end HiFi and Piano's (Elton John). They know a thing or two about music. Rant over. Don't get me started about Apple …