Picked this beauty up at Cash Generators for under £50.

That in itself is a bargain, but a tatty paper label on the back promised more. Maybe?
These amplifiers, from the turn of the century, were a budget favourite. British designed but made in China, they reviewed very well at the time and sold by the lorry load.

A look at the back panel gave a clue that this example just might be a little special. All standard stuff, but what is that label next to the aux input sockets?
It reads "HONO INP T E FITTE". I have an idea what this means, but will need to go inside to find out. So, I bought it.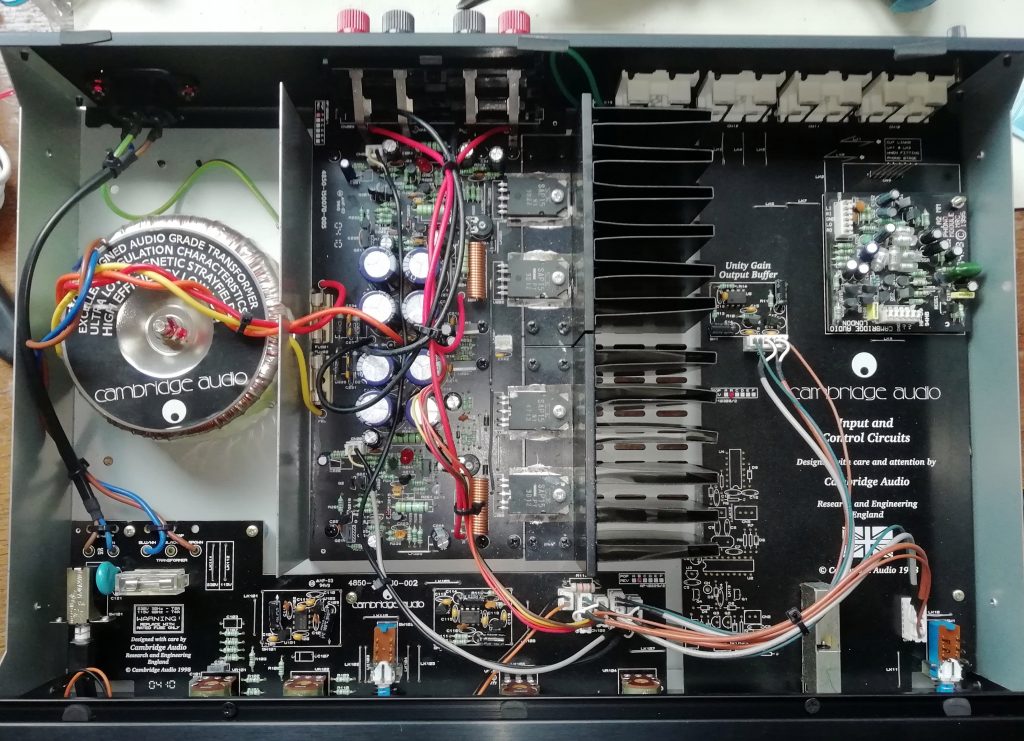 A quick look at the inside reveals the excellent build quality which explains in part why these amplifiers were so popular. A chunky toroidal transformer supplies good quality juice to the power amplifier board in the middle. A board along the front handles source switching and tone controls. It is the top right corner where the candy lies though.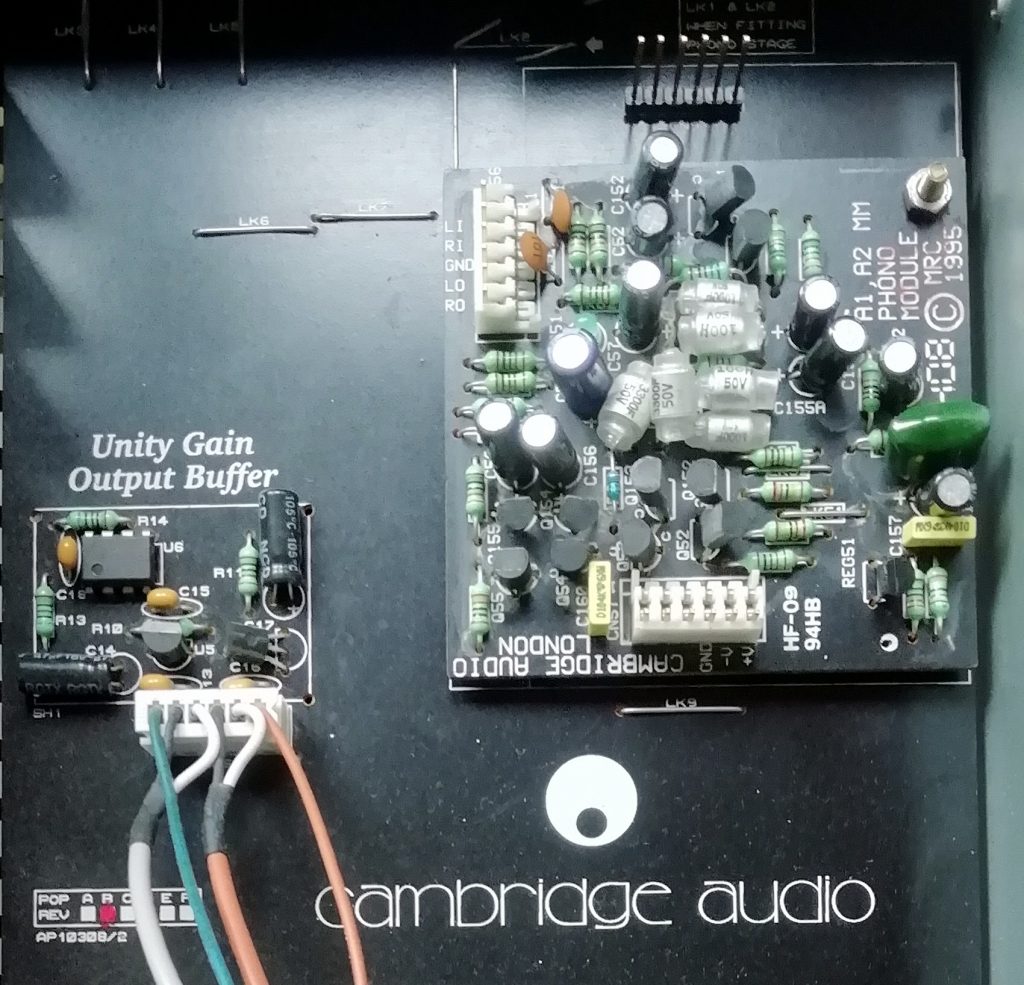 A dedicated unity gain output buffer ensures it can drive any connected recording device with aplomb. The real treasure though is the daughter board at top right.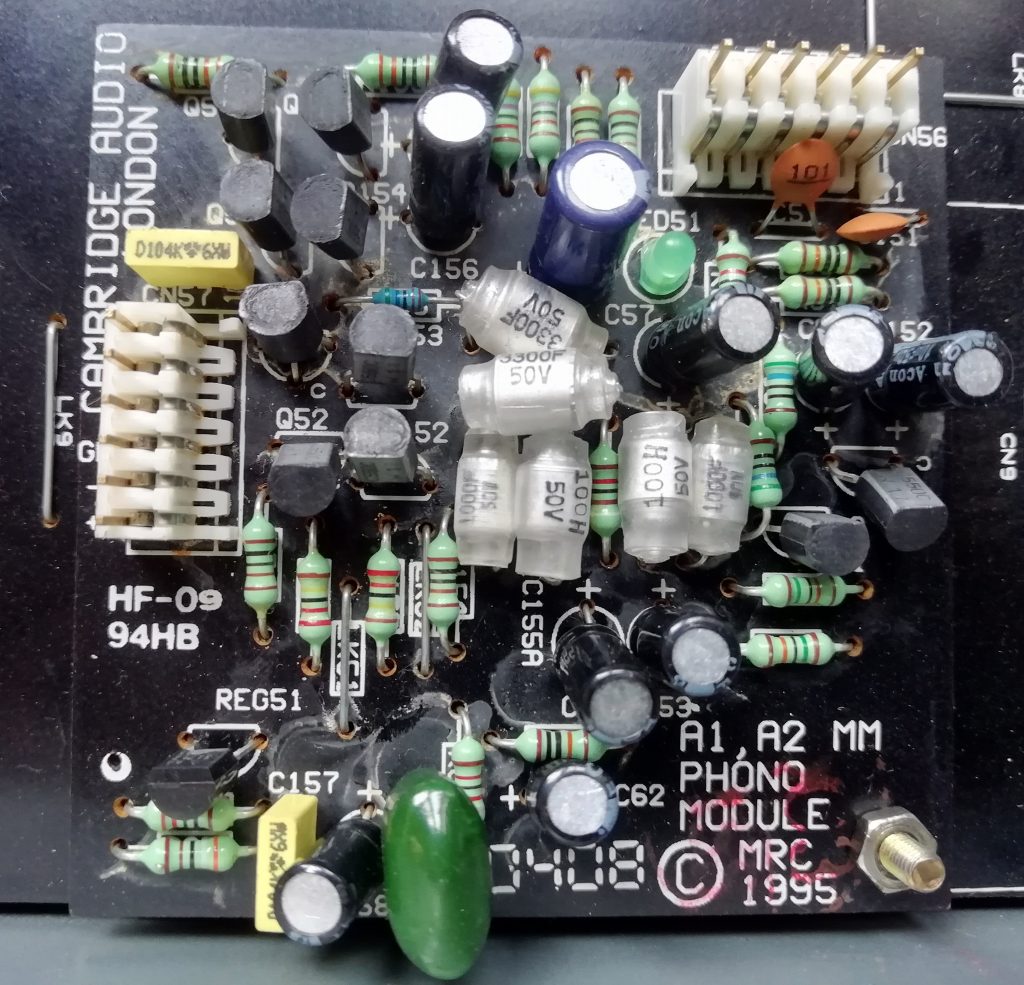 This is the PM01 phono module. A great little RIAA MM phono pre-amplifier which was available as an option from the factory, or could be fitted later by your dealer or by yourself. That's if you can find one. They were originally offered in the A1 integrated amplifier and continued in production, being used in several Cambridge Audio Amplifiers.
This amp is from a time when CD was king. Cambridge designed a magnificent phono stage, but made it optional to keep the headline price of the A5 range amplifiers down for most users who would not need it. The PM01 is now rare and cost about £50 on eBay, should you get lucky
So, it was well worth the £49 I paid for the PM01 alone. That label did originally say "PHONO INPUT MODULE FITTED" as I had hoped.