Carnforth railway station, and it's clock in particular, are famous from the film "Brief encounter ". Correctly located in the corners of a large room in the visitors centre were a pair of these beauties.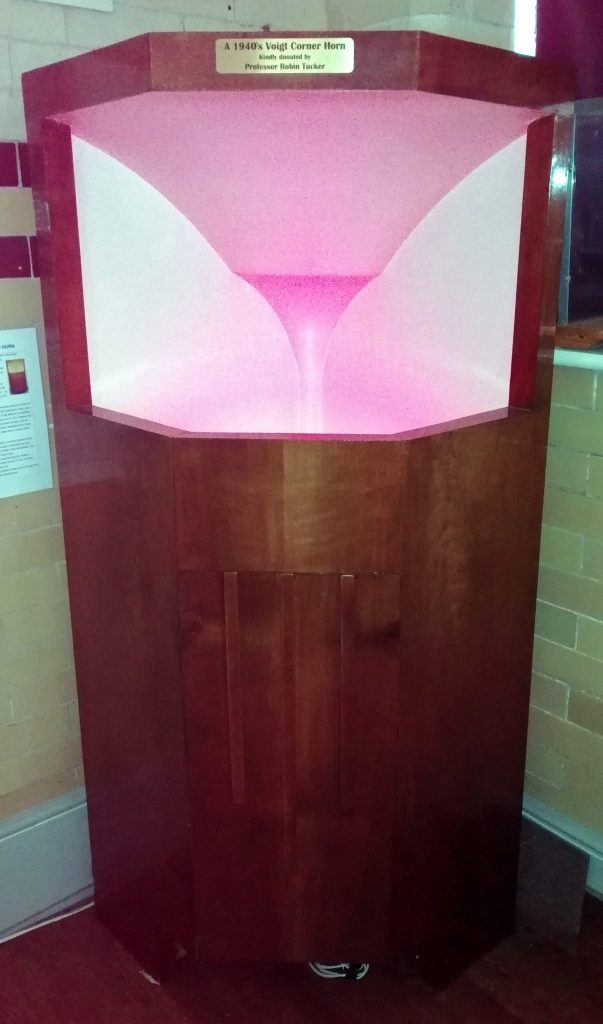 Sadly they were not connected up to anything. I doubt they were in working order, as each had a red light bulb mounted within to illuminate the horn.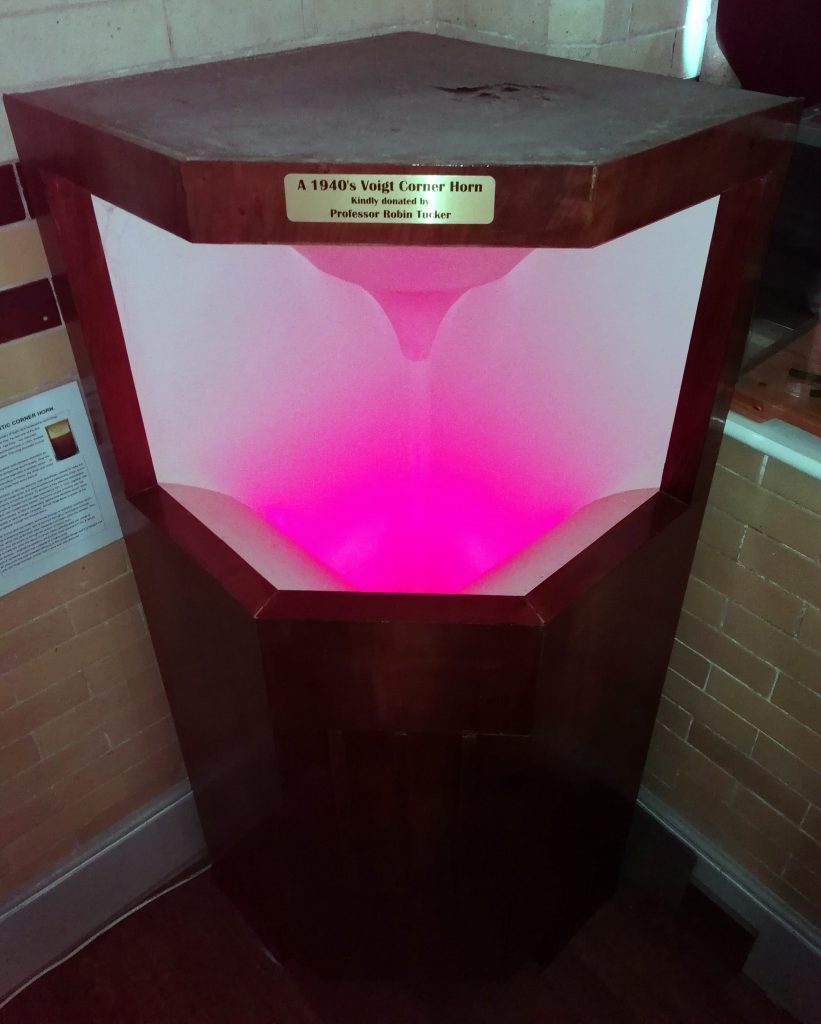 These were one of the first true HiFi speakers, but with their size, a concrete internal reflector, and obscene price tag for originals, you wont find many still in active service. It was still a treat to see a pair for real though.
There is a museum dedicated to these beauties:
http://lowthervoigtmuseum.org.uk/voigt.html
If you like what you see, you can buy your own:
http://www.itishifi.com/search/label/Voigt%20Domestic%20Corner%20Horn?m=1
Doesn't give a price, though..