I spotted this in a local charity shop.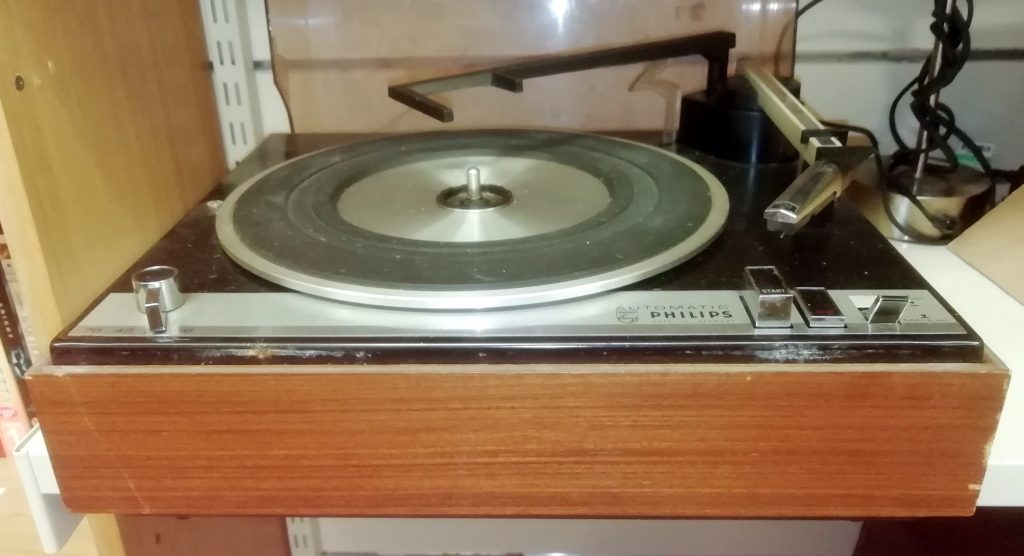 At first glance it looks rather smart. But is it worth buying?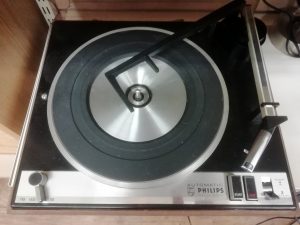 The plinth is veneered chipboard and the lid is absolutely shot, but the actual turntable looks to be well made.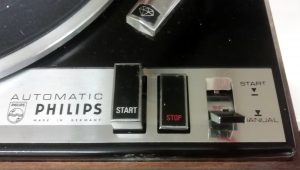 The sturdy and rather attractive controls cater for start stop and a cuing lever. The support arm, which can be seen over the turntable, attests to it's automatic nature, as does the transparent perspex lever at the back for detecting record size. I assume that t is intended to stack records and automatically play them in sequence. Sadly the long centre spindle required for this is missing.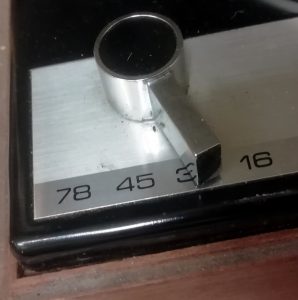 Speed control gives us the usual 33 and 45 and can also cater for 78 and 16 rpm. That's all bases covered then.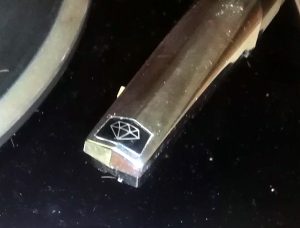 Now the Achilles heal. That cartridge looks to be a ceramic. The needle is one of those flip over types with 78 on one side and LP on the other. The shell sports a "diamond" logo, which hopefully is a reference to the stylus as fitted. The fitting looks to be proprietary, so no option for swapping in a budget MM cartridge.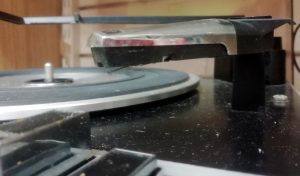 While not clear in the photo's I can assure you that there is no visible means of adjusting the tracking force. I didn't have a balance with me to check.
Asking £45. I'll give it a miss.