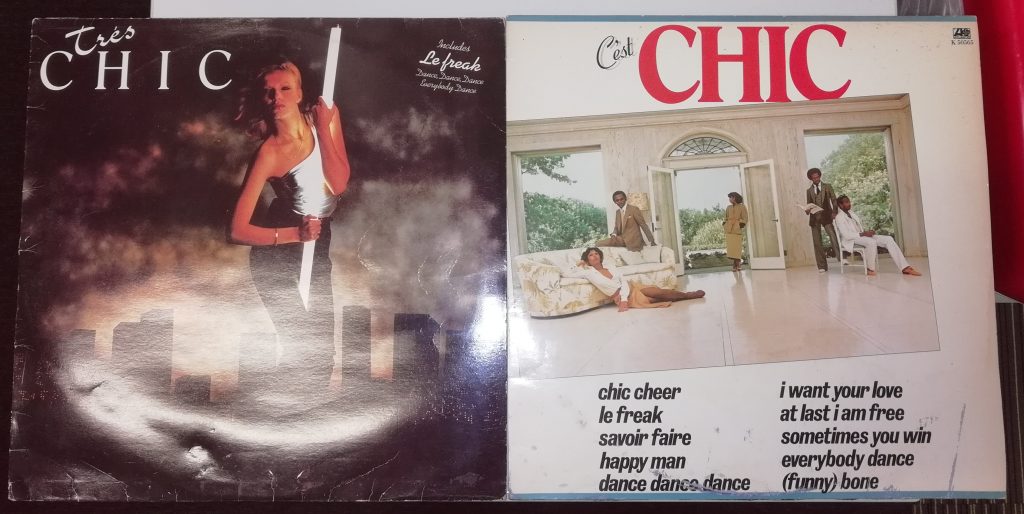 Chic's debut album is superb, as seen on the right. But what is the other album?
Chic's image was, from the outset, just that. the men wore sharp suits and the women beautifully tailored clothes. This created an air of class and style. Chic indeed, if you time adjust the fashions .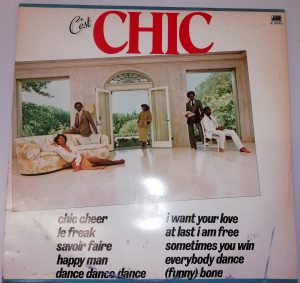 The albums on the left is perhaps a little less classy. Heavy make-up, off the shoulder tacky top? And what is she doing with that fluorescent light?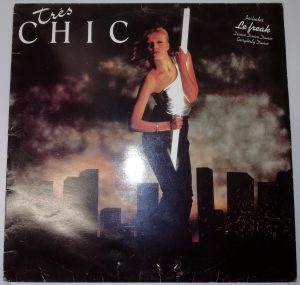 The thing is, these are both the same album. The idea of black people making it good was so abhorrent to many that the original cover would not be stocked by stores in some territories. The alternative cover is, to me, horrible. It does however conceal the ethnicity of its creator's.
Shocking as this may seem now, it was common practice in the sixties and seventies to present black artists in album covers featuring generic "safe" white people. Thankfully we seem to have moved on a lot.