So, 3 recording devices and only one tape loop on my amplifier. What's a man to do.
Get one of these.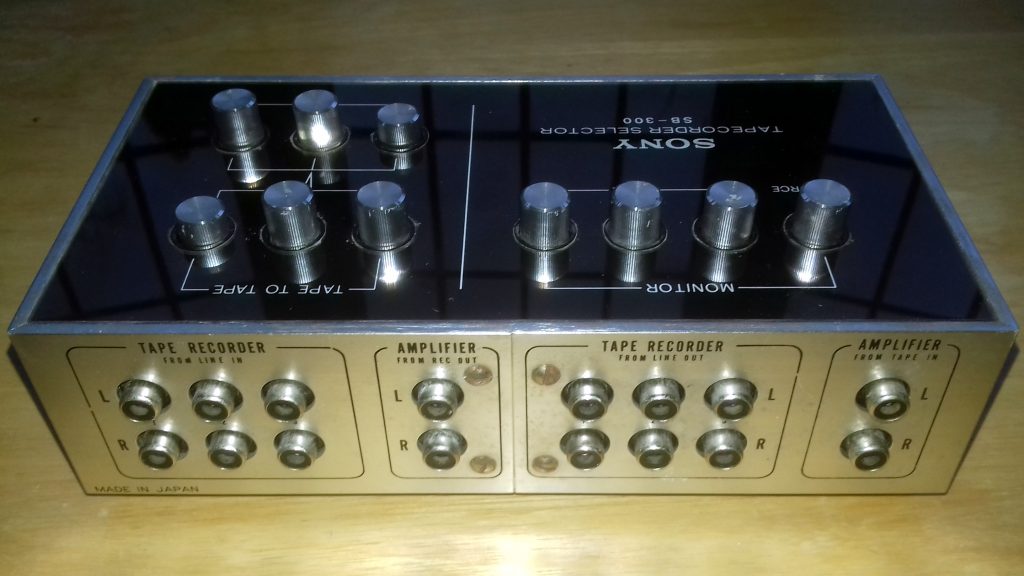 With a cassette deck, reel to reel tape recorder and a mini-disc deck on the way I was pondering how to link this lot up. I considered building something myself, but by the time you have bought all the switches, connectors and a decent box to put it in you are looking at a lot of money and an awful lot of labour if you are to end up with something reliable. This was had from eBay for £30 (2018).
It allows for connection of up to 3 recorders. You can chose which to listen to or record to and it also allows dubbing from one to any or all of the others.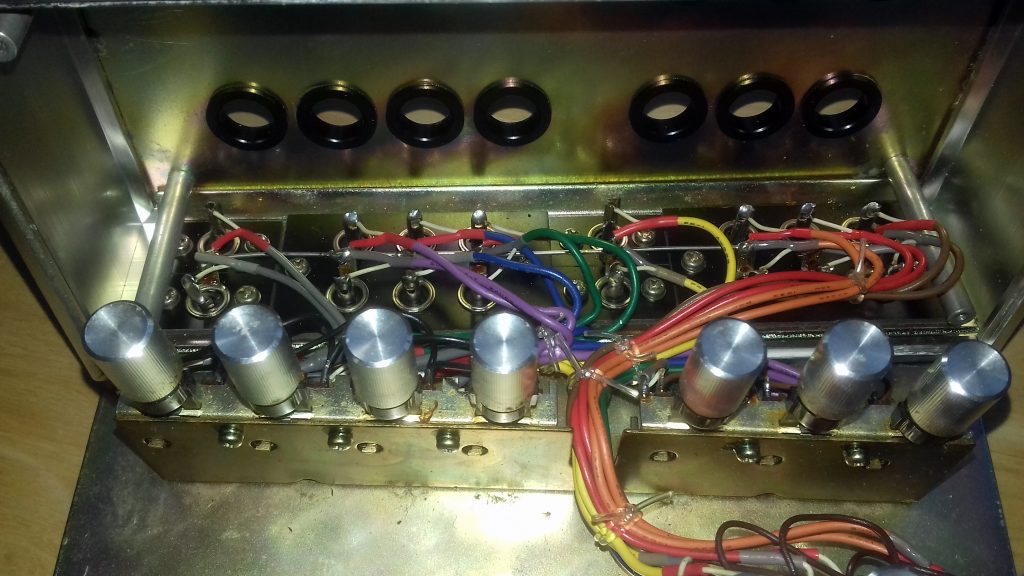 Inside we have a couple of banks of sturdy switches hand wired together. Aesthetically it is a great match for my Sony TC-377 Reel to Reel. I think the two hark from the same era.
A closer look at the wiring shows superb workmanship. Those wires are all individual shielded cables to keep the noise down. The cables are beautifully tied together with knotted cord. This pre-dates the invention of the cable tie. Today this would be prohibitively expensive to mass produce in this form. It would be made with flimsy switches on a printed circuit board.
The TC-377 works great with my current setup of Open reel, Cassette and MiniDisc. I'm looking for a solution which can handle more devices in the near future.