This was a sorry looking set of separates lurking in a builders skip.  Missing parts, dents, scratches and broken plastic aplenty.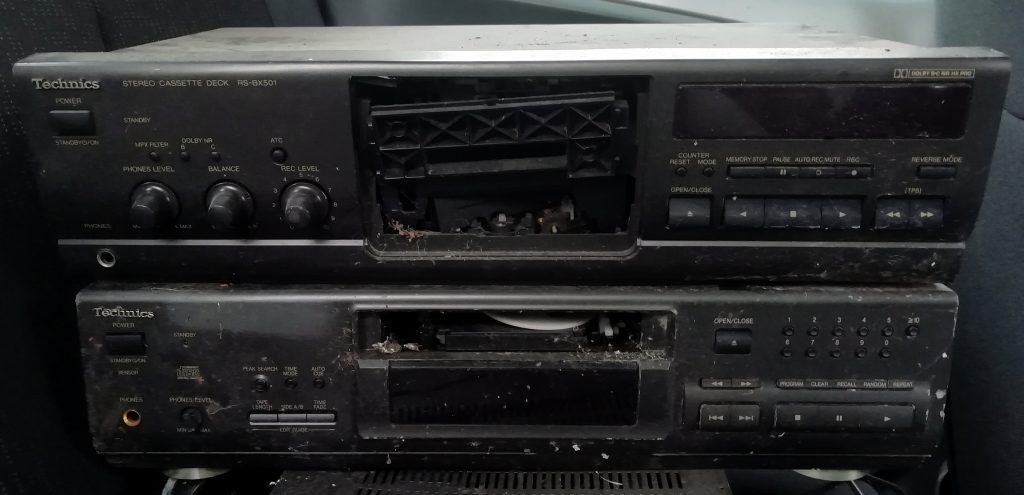 It's always worth a look, so I recovered a very sorry Technics SL PS670D CD Player and RS-BX501 cassette deck. Two Sony TA FE370 amplifiers completed the haul.
Nothing here that's going to be repairable. This haul is all about recovering potential spare parts to fix future finds.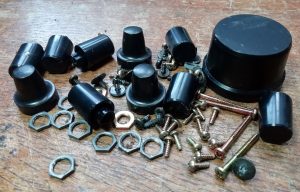 Control knobs and assembly screws are always worth retrieving. Such parts are often missing from car boot finds, the correct replacement knob can make all the difference.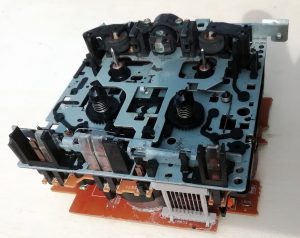 The cassette deck yielded a decent auto reverse cassette mechanism. Thought damaged beyond repair the motors, capstans and maybe drive belts and hubs could all find future use.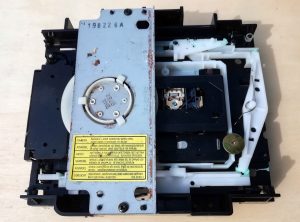 The CD player provided a transport mechanism, including useful gears, motor and laser assembly.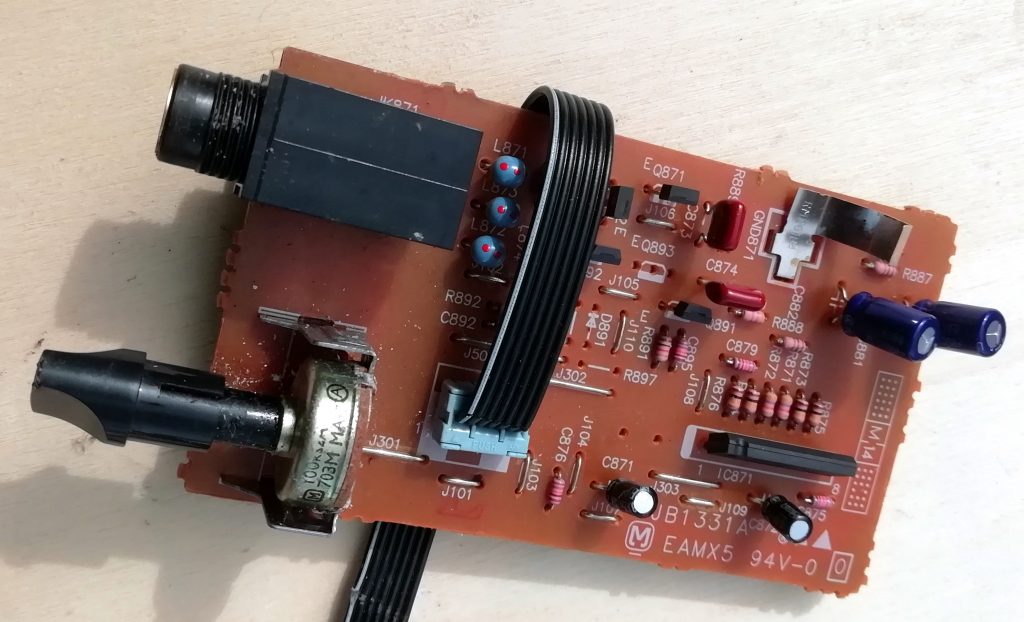 A surprise find in the CD player was this amplifier board. A peruse of the service manual for the similar SL-PS7 model confirmed that this is in fact a self contained headphone amplifier. Just add a split power supply and maybe an op-amp swap to convert this into a self contained unit. A project for later.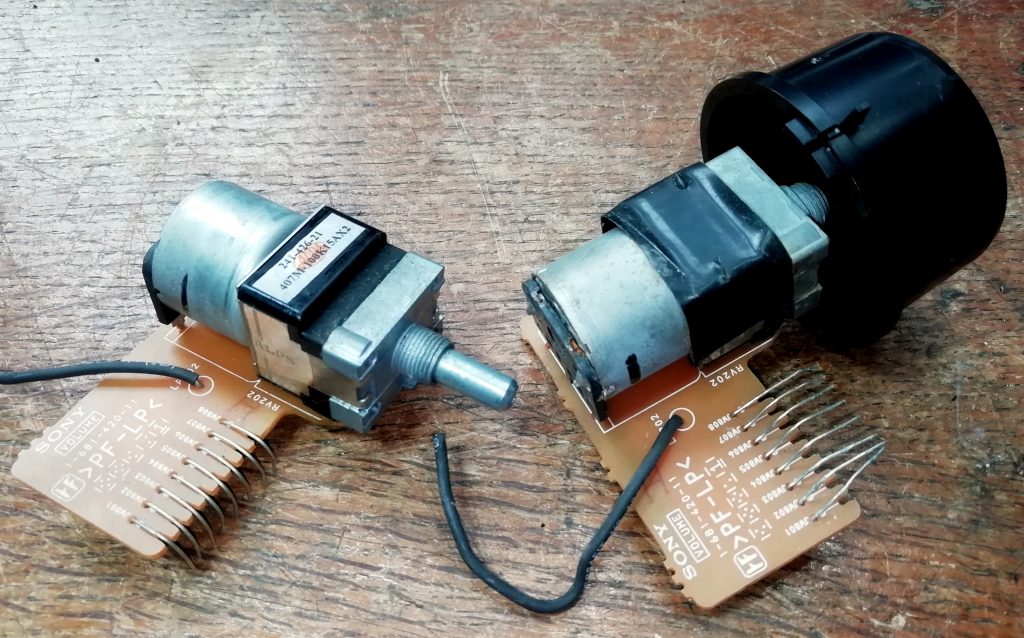 The real treasure in this haul is the motorised volume control. Two of them. Conveniently mounted on their own circuit boards, these were retrieved from the two amplifiers.  While I am generally happy with manual control of my vintage HiFi system, remote volume would be good. There is every chance that one of these good quality Alps units will be mounted in it's own case to provide that facility.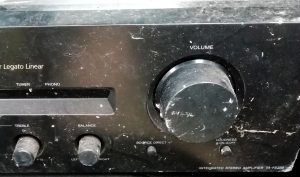 The rest of these units are only for scrap. That sort of damage just won't polish out.