I'm not particularly attracted to this auto changer. However, it does use several components which were shared with other more desireable units.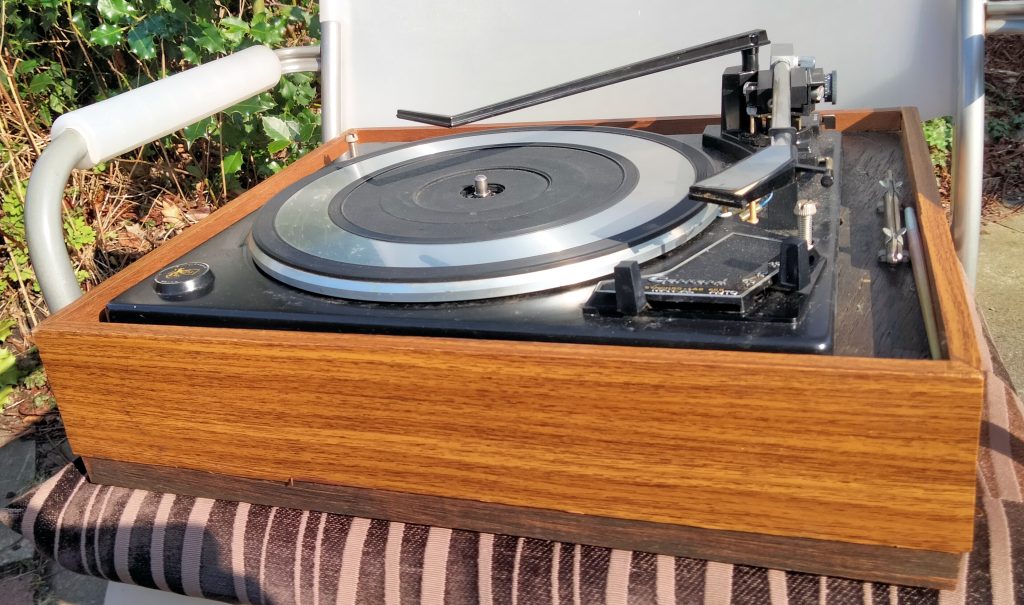 For just £30 in a charity shop it was worth getting as a parts donor. So what did I save from it?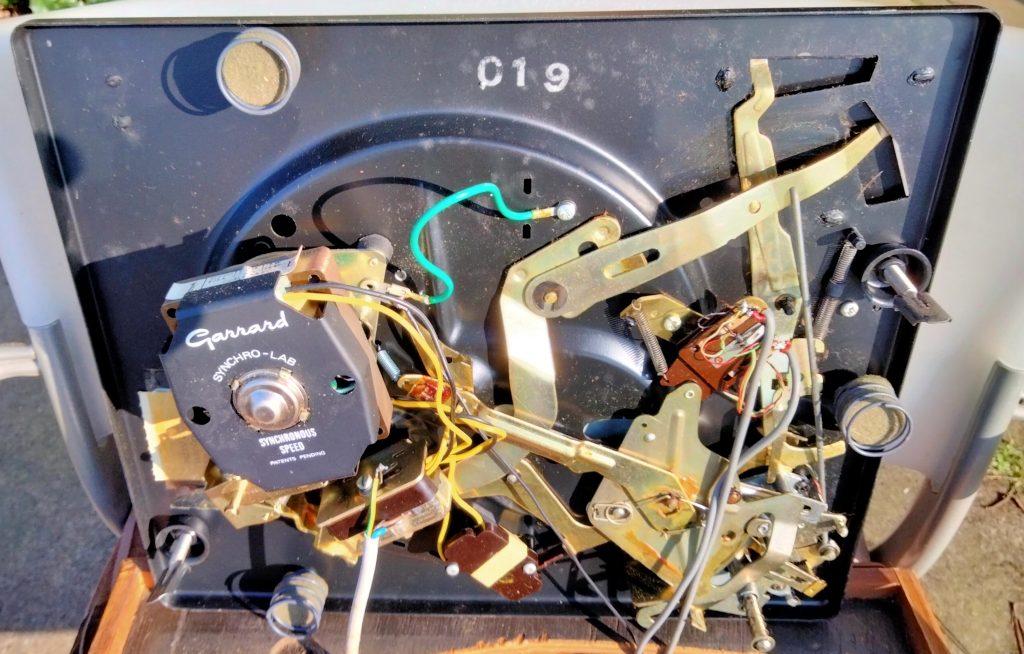 Looking at the under side we see a lot of complexity. This is typical of a fully automatic autochanger. That's a lot of cleaning and fiddling to get it working properly. Not really worth it unless auto changers really are your thing. This turntable harks from an era when this was the norm. Players that only did one record at a time were only just starting to be popular. However , some design features were good, and carried over to later Garrard turntables which are held in higher esteem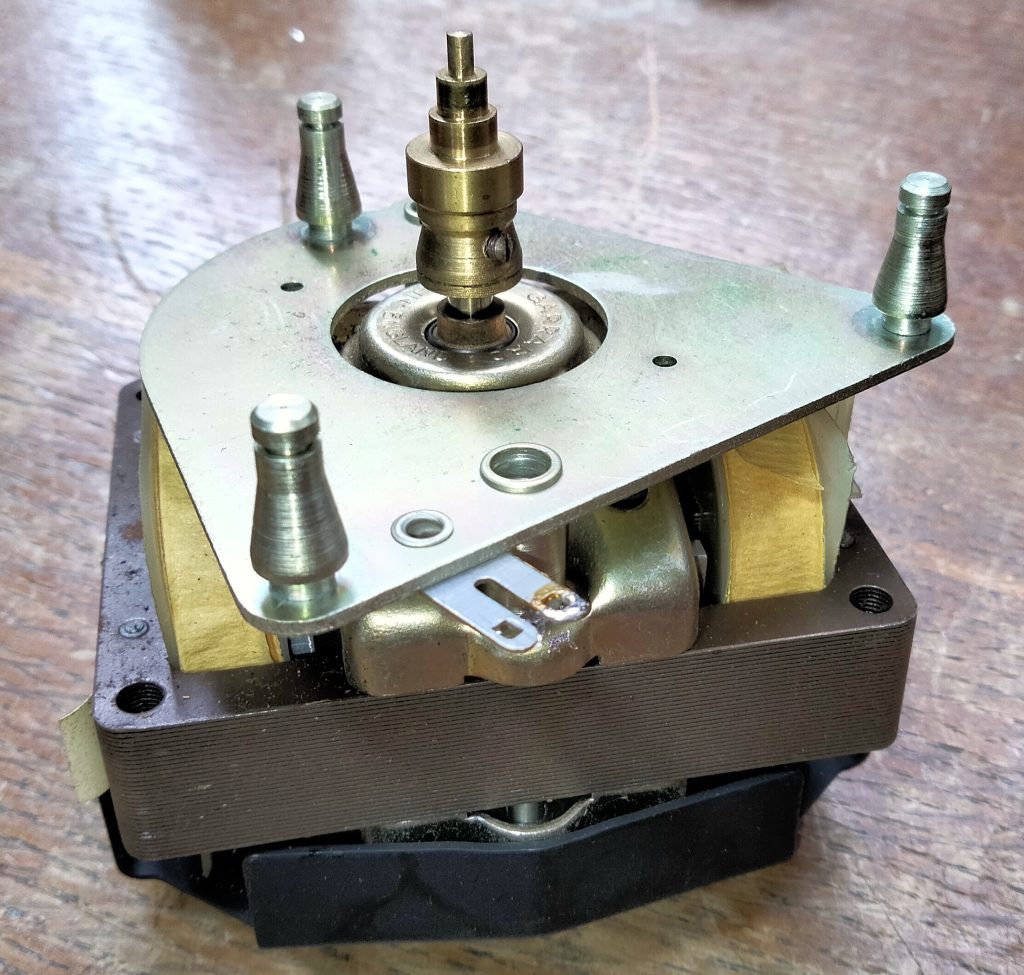 The SynchroLab motor is a clever beast which achieves high torque and excellent speed stability. This, and the slightly refined mk II version, found use in later excellent garrard turntables, including the Zero 100, which I own and love. I have had one of these motors apart if you are interested. I also kept the rubber mounting suspention parts and the mains wiring loom to go with it.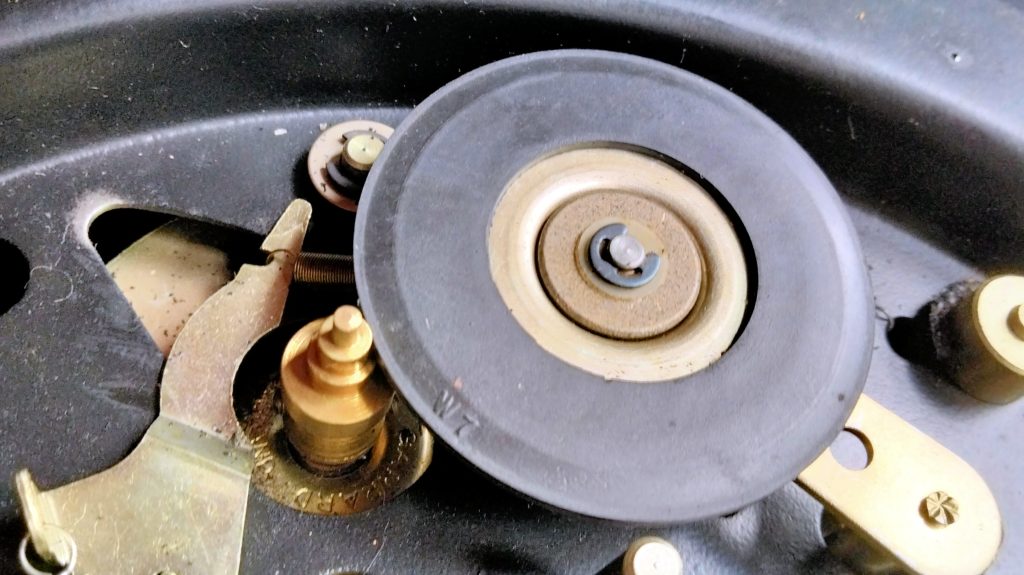 The next interesting part is the idler wheel. These often don't age well. The rubber perishes and goes hard or develops "flats" through poor storage. This is in great condition. Again it is used in several Garrard turntables, includng the Original zero 100. That's coming out.
The spindle for use with the auto-change mechanism is often missing from 2nd hand turntables. I'm saving this, and the matching single play spindle.
Not very exciting, but also often lost, is the counter weight. I also retrieved the thin pickup cables from inside the arm.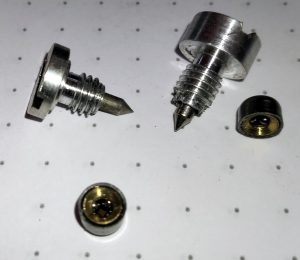 When I was fixing my Dual 504 I was terrified of losing the bearings as I took the arm gimbal apart. These may head off any similar problems with future Garrards.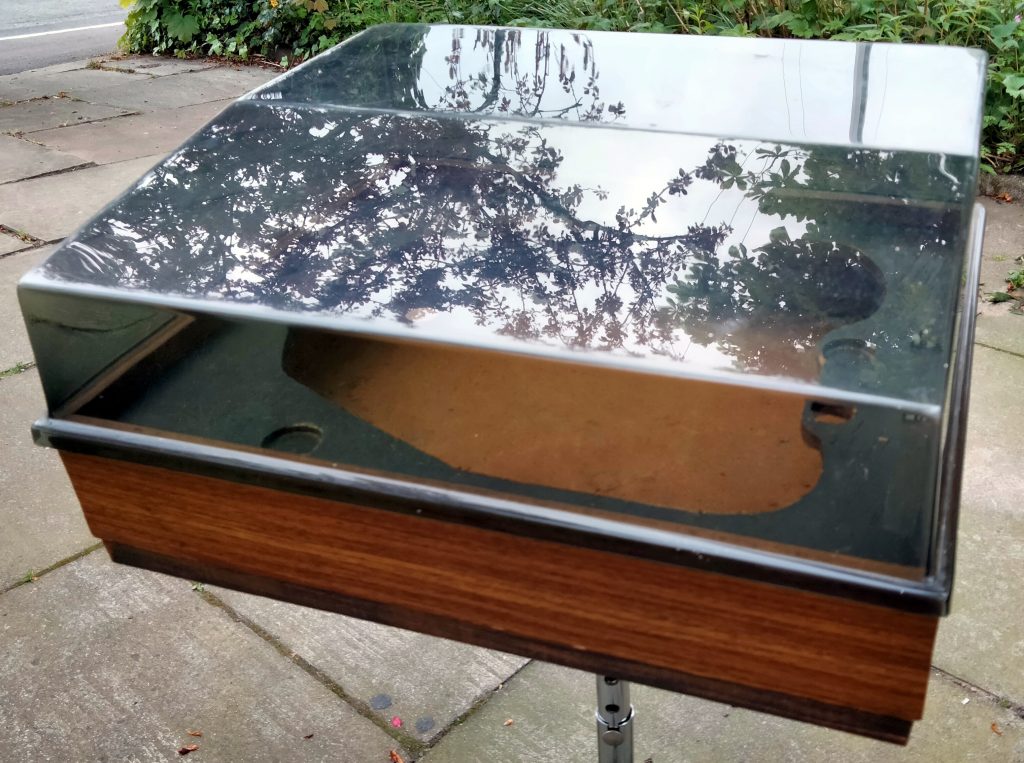 A plinth with a decent perspex lid is a difficult thing to find in good condition. Often they have done their job of protecting the turntable within from harm, but have recieved much damage themselves in the process. This is a good one which will clean up nicely.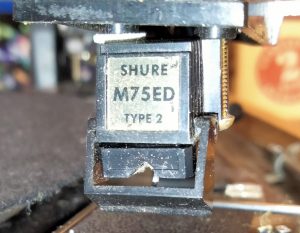 Last, but certainly not least, is the rather nice M75ED cartridge with a good stylus. Now fitted to my Dual 504 turntable, this is the jewel in this find. Unfortunately it had been crudely fitted because the cartridge holder was damaged and the previous owner had glued it to the arm and permanently soldered across the connector. Fortunately I was able to remove the cartridge itself without damaging it.
So, to summarise, I have salvaged:
Plinth and lid
Synchrolab motor
Idler wheel
Spindles x 2
Counter weight
bearings
tonearm cables
cartridge cable
Shure M75EB Cartridge
Miscellaneous clips & fastenings
All in all £30 well spent. Looking at easily over £100 in parts there. Good job.