This was liberated from a car boot sale because I loved the look of it.

Other than what you see here I have no idea about it's provenance. I have not even connected power yet, because it looks quite dangerous until I give it a certain amount of attention. the previous owner clearly had no such qualms because it came with a bayonet cap lamp connector in lieu of a mains plug. No Earth.
looking around the back we have five valves. Three are visible in this photo, the other is side mounted in the tuner module.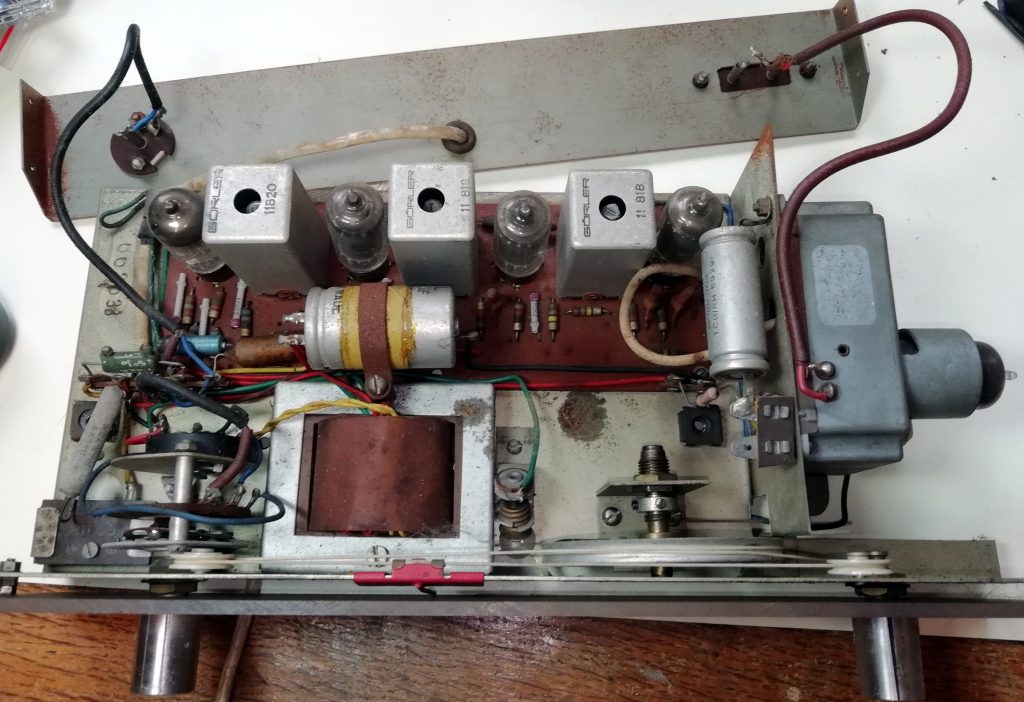 This overview shows the power transformer central, a tuner module on the right and amplifier and filter circuitry along the back. The sockets on the back panel look like aerial in and audio out.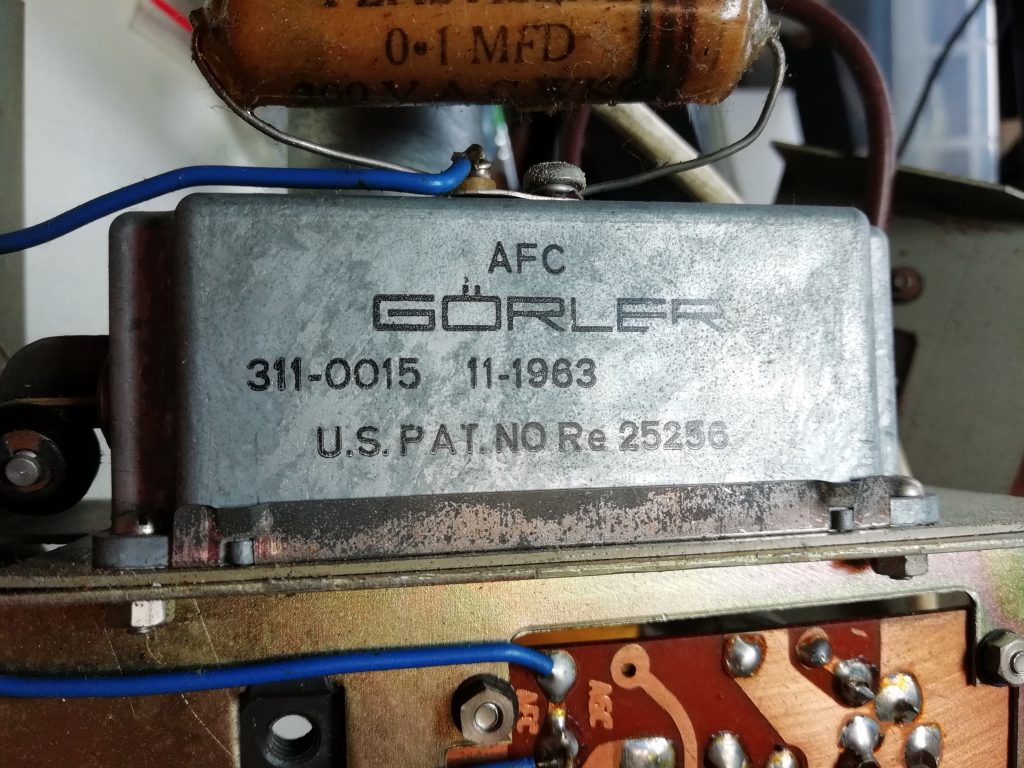 This is a close up of the tuner module. It has a mechanical connection to the tuning dial and display via the pulley and cord visible on the left.
This is on the shelf awaiting my attention. it will be interesting to see how it sounds.