Working on old turntables can be like stuffing an octopus in a string bag.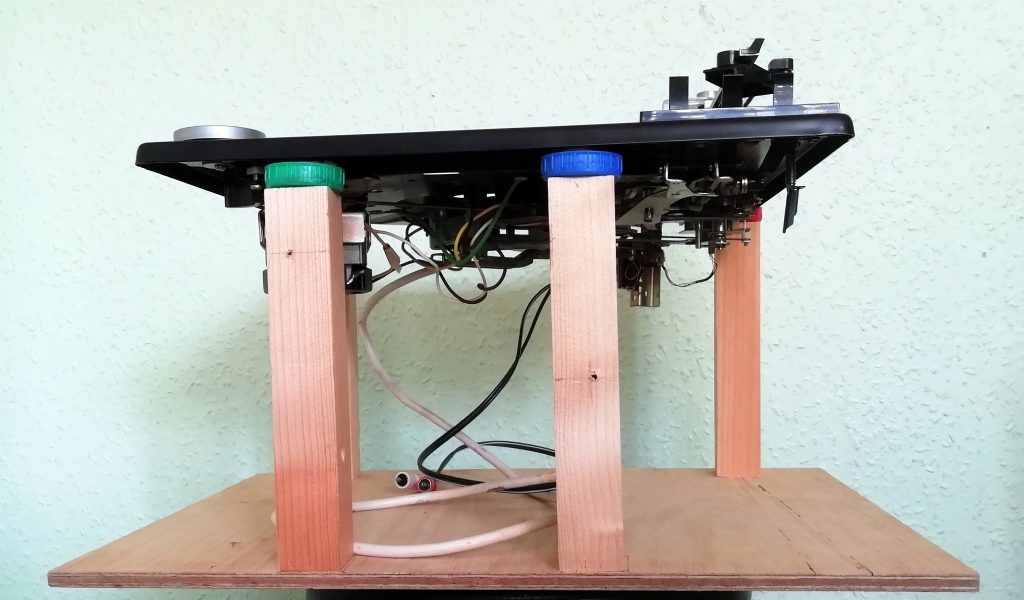 I built this to help.
The inspiration came from an open plinth design I saw a picture of. That was a beautiful thing. All hard wood and turned spindles. This is a bit more utilitarian.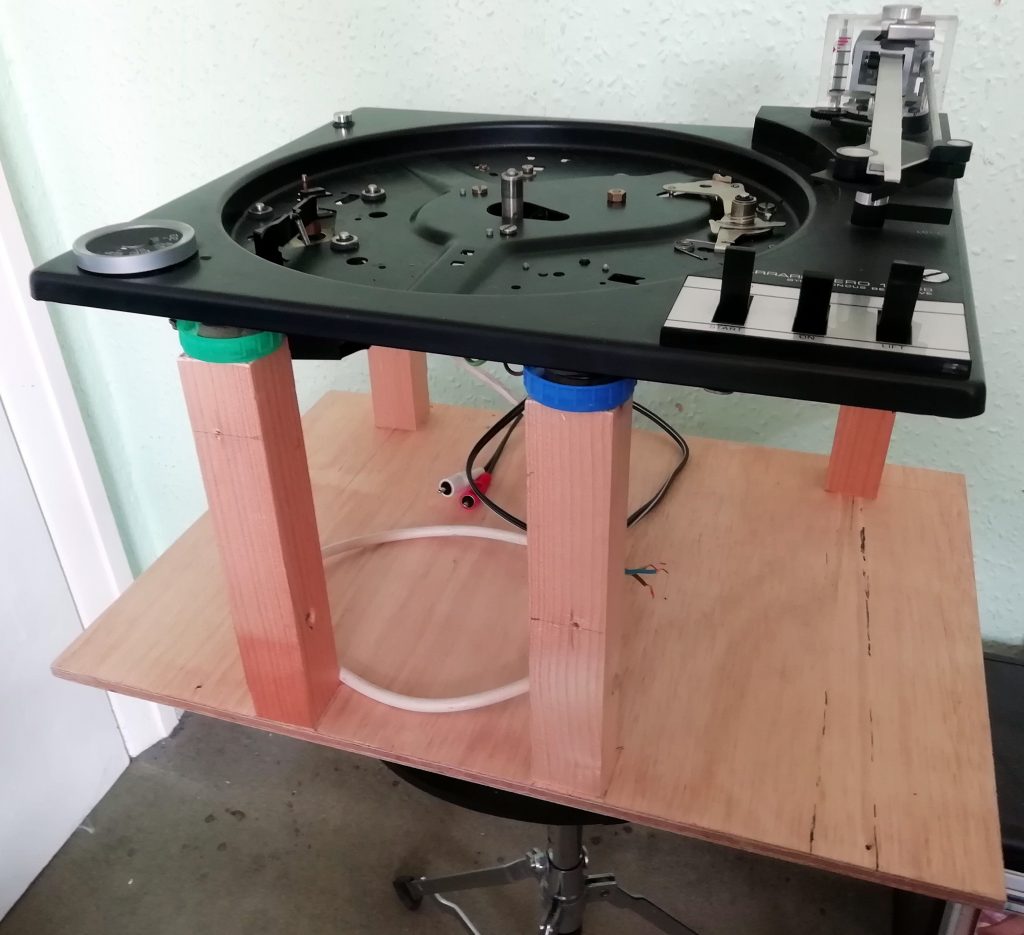 It's basically just a sheet of spare plywood and four softwood uprights. These are strategically placed so that they match up with the suspension springs on the deck. The important technology here is the milk bottle tops screwed to the top of the supports to provide  location for the springs. Each support is only held by a single screw through the base. The idea is that they can be easily moved to accommodate different turntable types.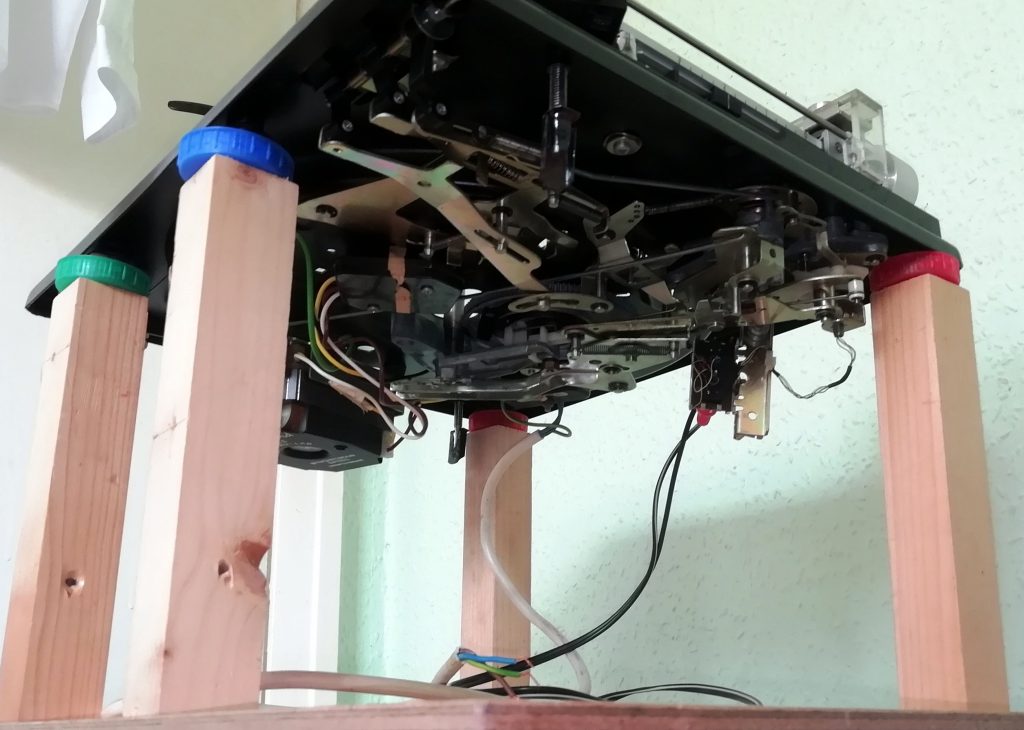 Here we see the easy access it provides to the under side of my Garrard Zero 100SB. These complex automatic turntables need to be upright. They rely on gravity to stay together and work properly.
The next addition will be a small adjustable shaving mirror,so i can watch the turntable as it operates, or not!