The acquisition of a new test record from a charity shop prompted me to take another look at the speed on my Dual 505 turntable, which I thought was slightly slow.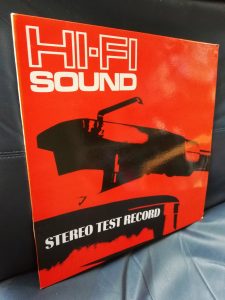 Speed adjustment on the Dual 505 turntable is one of those things that is known for causing problems. Usually these manifest as a total inability to adjust speed at all, caused by a faulty or missing linkage belt. My belts are fine and my problem more subtle.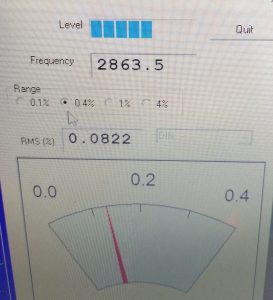 With my new record I could play a 3 KHz test tone, through a sound card into my computer and display the results with a software wow and flutter meter application (WFGUI). Even at the fastest setting you can see from the display that only about 2.8 KHz was coming out.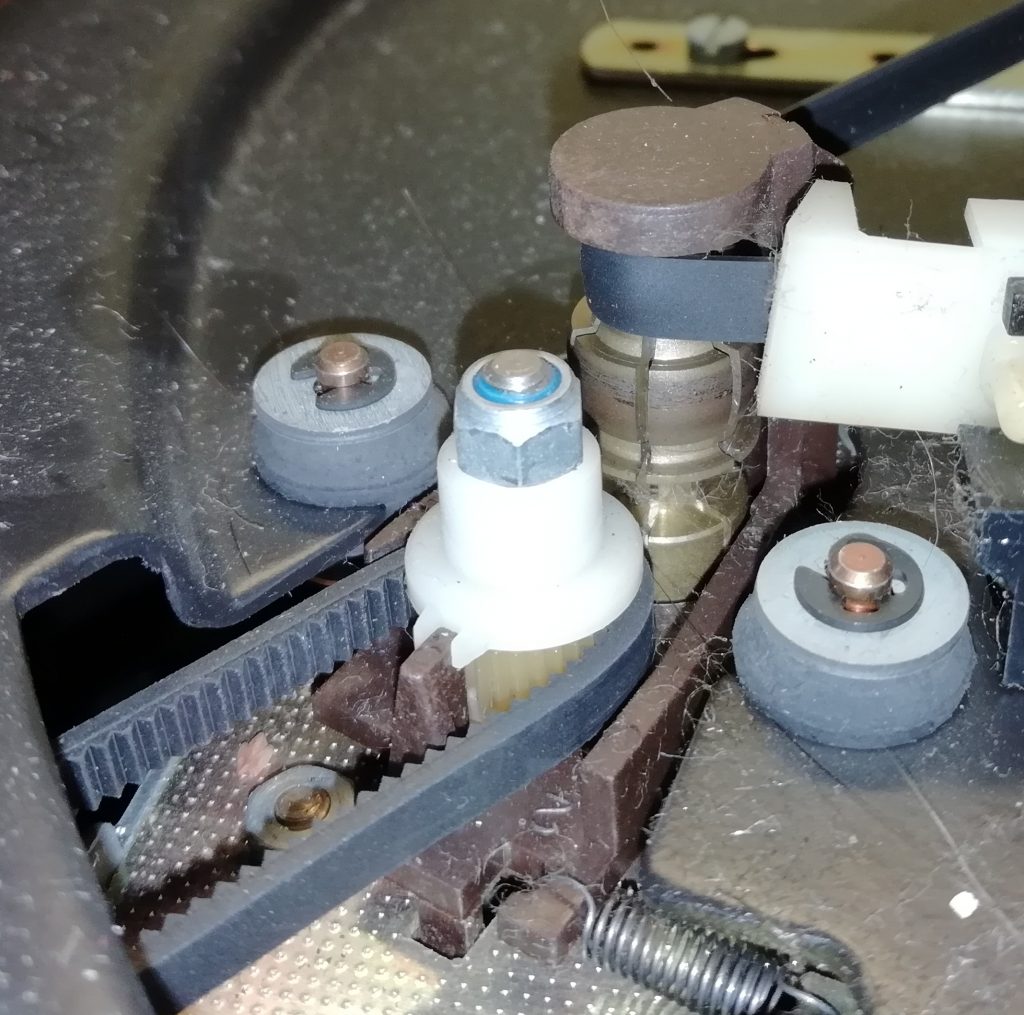 Time to open up the 505. I gained access to the speed adjustment mechanism by removing the platter. It is a clever system. purely mechanical. The pulley on the motor shaft is splined. Moving a cone up and down inside the pulley makes it bigger or smaller. In this way the ratio of the drive is changed. The toothed belt is just there to transfer the rotation of the control knob, which lies outside the perimeter of the platter.
My problem was that at the extreme of adjustment the pulley still wasn't big enough to give me 33 1/3 rpm. Examining the service manual and seeking advice on forums I figured out that the nut you see here sets the range of adjustment available.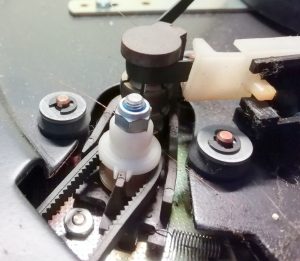 I tightened it a few turns then tested again. It took a couple of goes to get it right. you can see from this picture that a few turns of thread are now visible on the bolt.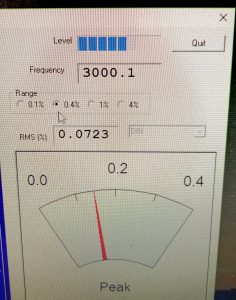 The screen shots show that I was able to get it pretty much spot on, 3000.1 Hz with less than 0.1% RMS deviation.
Prior to re assembling the turntable you will be pleased to know that I gave it a good hoovering to clear out all that dust.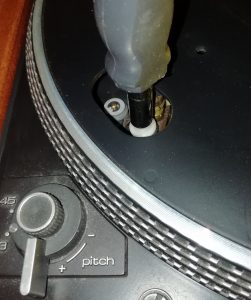 It is actually possible to adjust the nut with the platter in place but the mat removed. A small socket spanner, here in a screwdriver handle fits through the holes in the platter.
Since writing this I have had some success measuring speed with a laser photo tachometer. Read about it here.