I have been trawling ebay for a metal take up spool to improve the looks of my Sony reel to reel.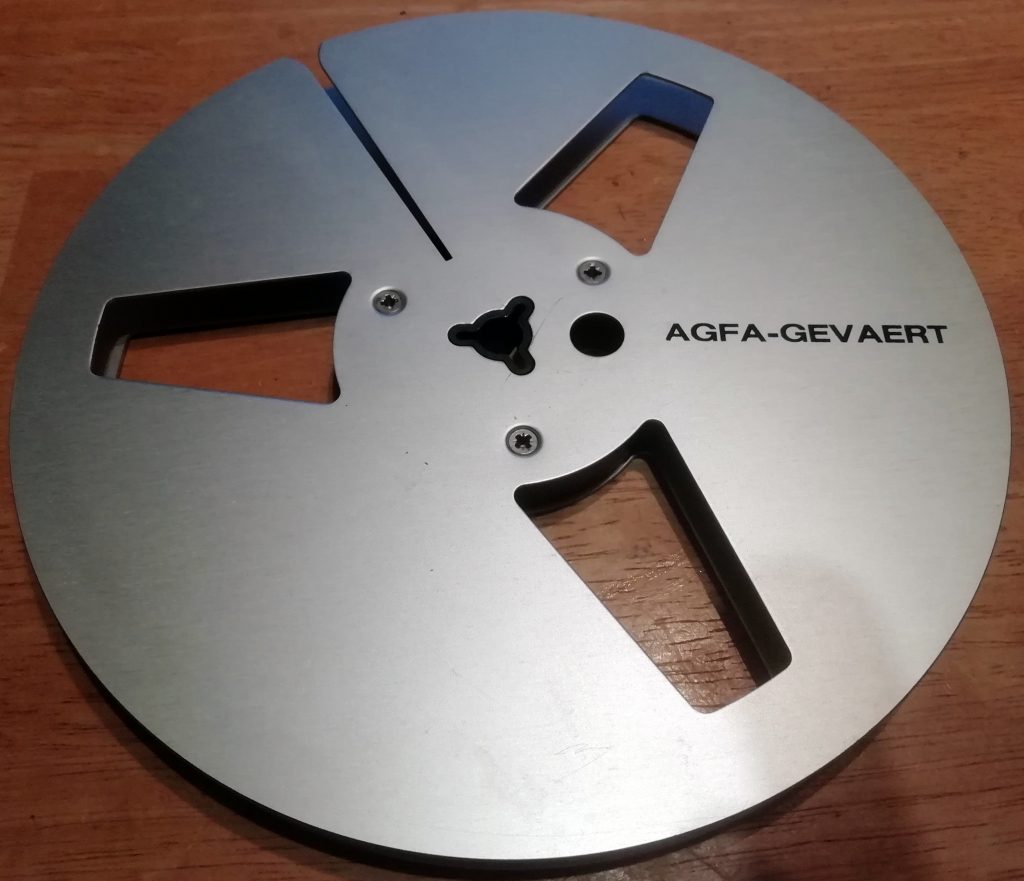 They are really expensive. £40 -£60. This one was advertises at £14, so I snapped it up. Nice.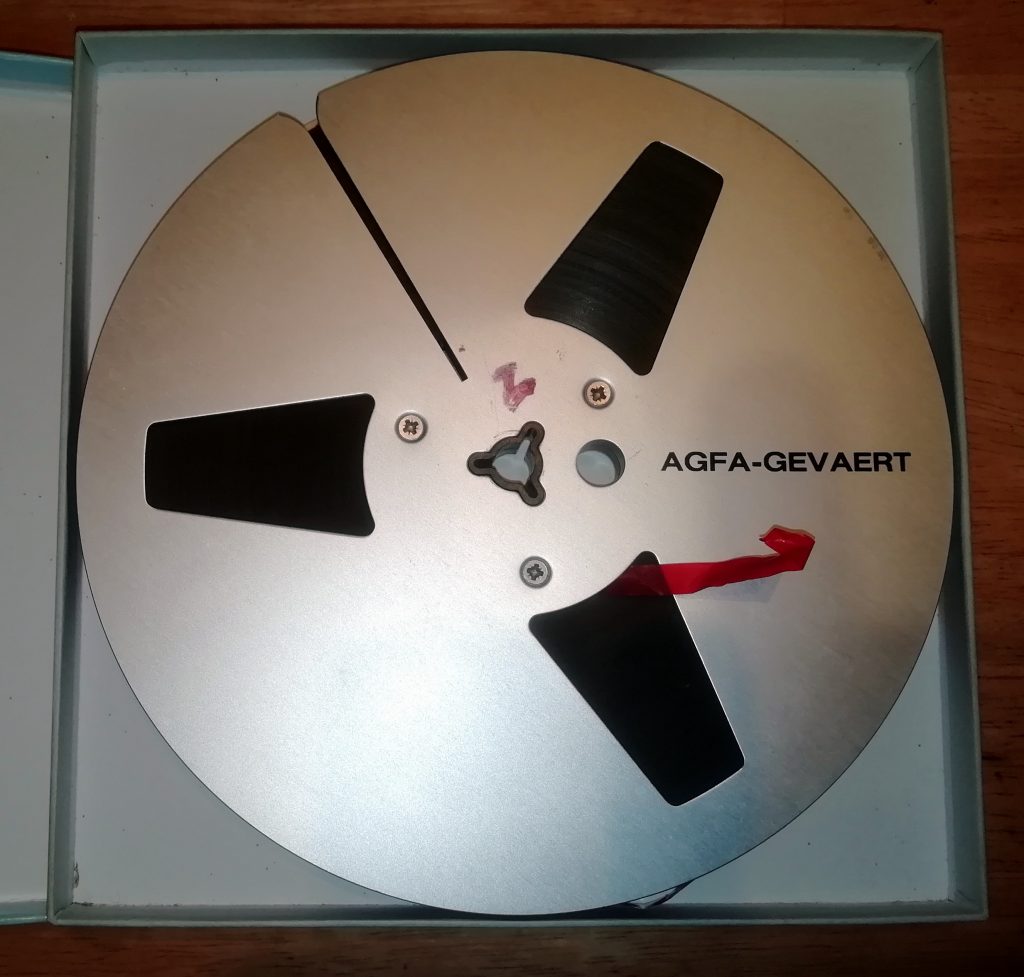 The bonus was that it came with tape. The listing suggested that it was just the reel for sale, as was usually the case with metal spools. Two questions need to be answered immediately. Is the tape any good? Is there anything interesting on it?
The leader tape had the words AGFA GEVAERT on it. Probably good stuff then. However, caution is to be advised. I have had tapes which shed their oxide. These can very quickly, in a few seconds, deposit enough muck on your heads to write off the rest of your evening with cleaning duties. The only test is to try it and be ready to turn off quick.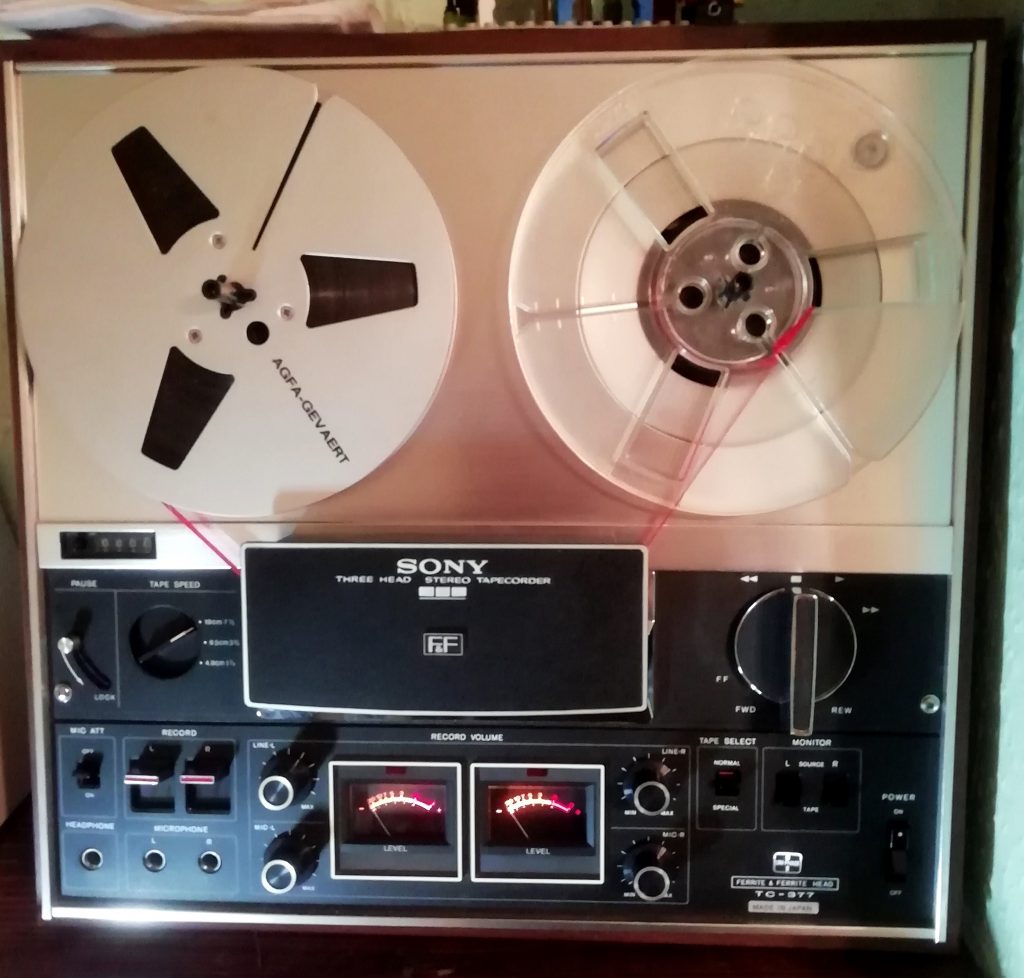 The spool does look great on the Sony. I did well with my original reason for purchase. I set the machine to 7 1/2 ips and hit play. Music. Clear good fidelity music. Crap Music. The Pet shop boys. Please! My suffering was short because they were interrupted by a smooth radio DJ who talked over the chorus. Neil and the other bloke returned only briefly to be replaced by distortion. The noise was soon interrupted by the Smurfs. This gets worse. I changed the speed to 3 2/4 ips and the Smurfs morphed into Barry Manilow. It was our friend from the Copacabana who occupied the rest of the tape. Both sides. I'll be recording over that then.
I transferred my new tape onto a plastic reel for later use and settled down for a listening session. Scotch and Agfa tapes worked well as expected. A BASF tape however gave me problems. It played fine but when put into fast forward I heard a click every second or so from the take up reel.
On closer inspection there were visible sparks jumping from the spool to the recorder. Static I assume. I will have to further research and investigate this unpleasant discharge.