In defence of the Crossly Cruiser I present the Fidelity FE42 portable record player.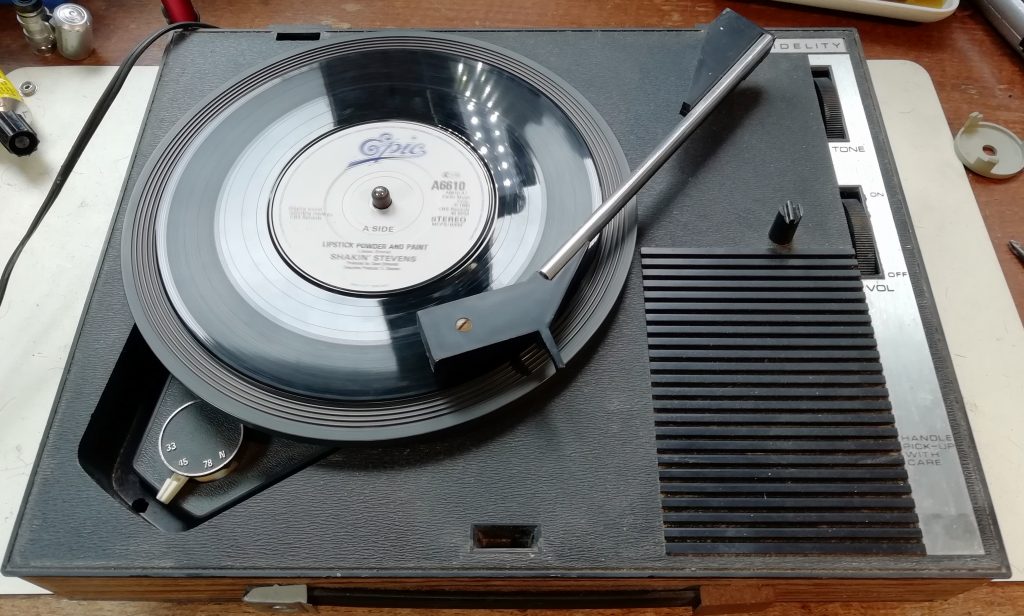 It's easy for my generation to have a pop at the cheap and cheerful portable record players available from supermarkets and record shops today. As our entry to the hobby many of us used gear like this, bought from Woolworths. Let he who is without sin ..

This is typical of the portable record players which came along in the 70's as successors to the heavy wooden Dansette players. A light weight plastic case is given a touch of "wood grain" effect to make it look a bit posh. These are an easy lift. A Dansette is more lug-gable than portable.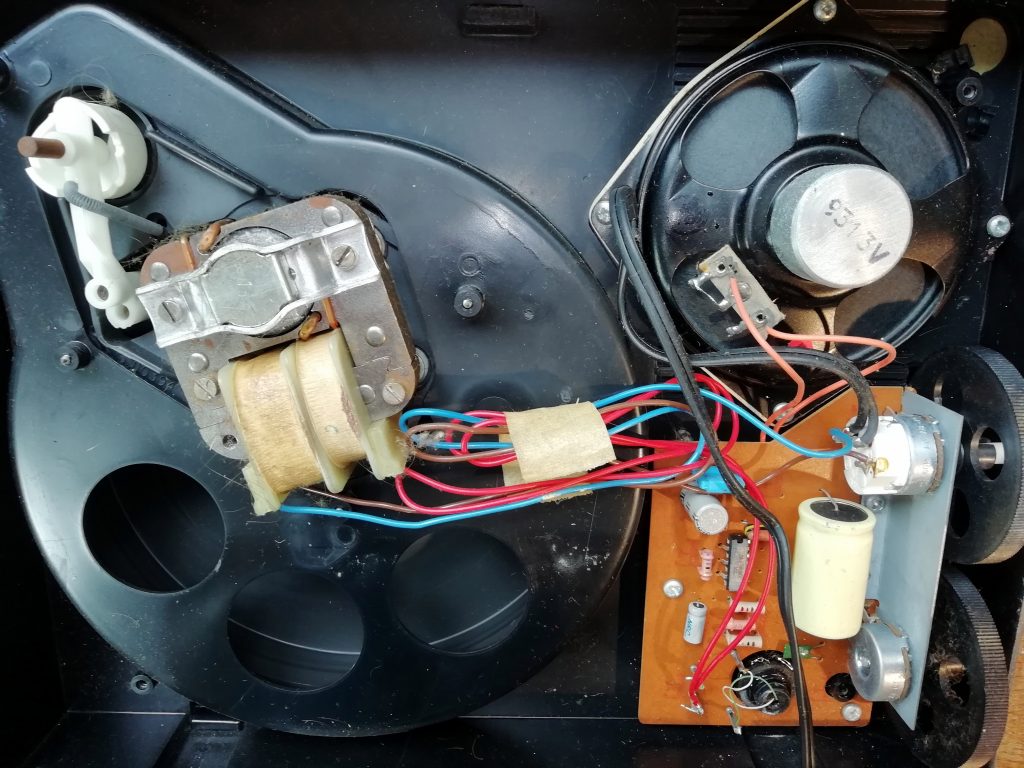 Inside things are also a lot lighter. The metal Garrard or BSR used in the Dansette players are now replaced by a largely plastic mechanism which is moulded as part of the case. Drive is by idler wheel and the motor is a shaded pole synchronous job, with auxiliary winding's for the electronics. A decent sized speaker is fitted, which is good. Electronics duties are now served by a very simple circuit built around a single integrated circuit. This is a massive weight saving compared to the valve amplifiers and their associated transformers usually found in Dansette.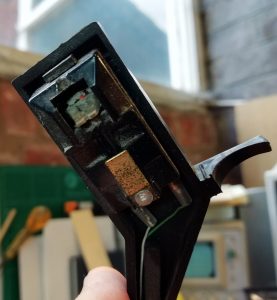 The arm is a crude affair with a mono ceramic cartridge. There is no balance weight, a spring takes care of that.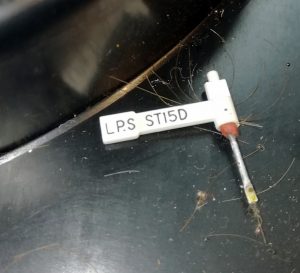 The stylus is a double sided diamond clip in affair. These were ubiquitous back then. Originally intended to provide an LP stylus on one side and a 78 stylus on the other. However, this alternative with two LP styli became more popular because nobody played 78s anymore.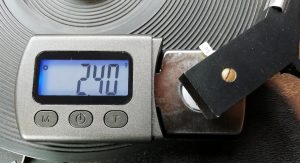 Tracking force is a terrifying 740g. The scale above was tared with a 5g weight before making this measurement!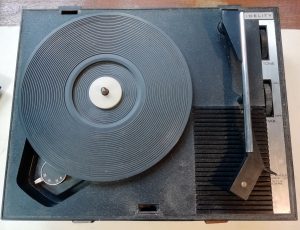 Facilities wise things are familiar. Tone and volume controls are present and correct, the latter including the power switch. Four speeds are available, including 16 RPM, for what it's worth. A key omission though is the auto-changer usually found in a Dansette.
I was able to get this car boot find (£3) working without too much trouble. The sound quality was ok actually. The speaker is bigger than you find on most modern portables.
So perhaps we should cut the Crossly Cruiser some slack. This isn't much better.