My Mission Cyrus One amplifier is great, but it doesn't have a headphone socket. I now use an external headphone amplifier, driven from the tape out RCA sockets. Before I made that investment I got great results from this modified speaker switch box.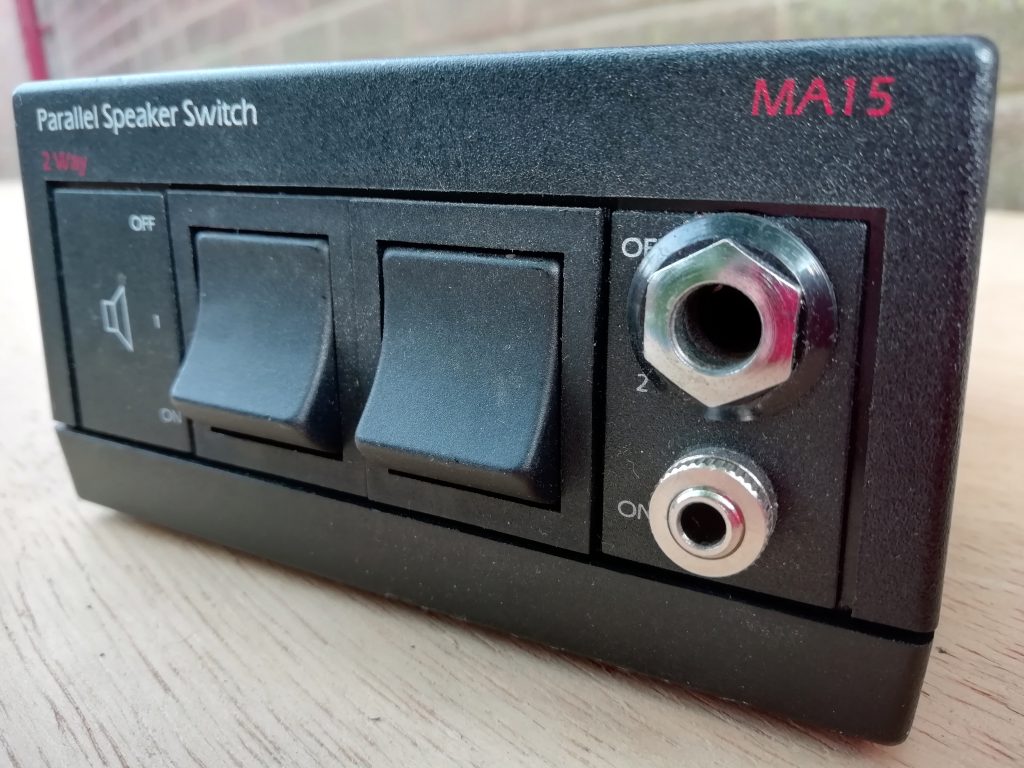 The donor unit is a speaker switch made by QED. originally intended to allow the user to connect either or both pairs of speakers to your Hi-Fi.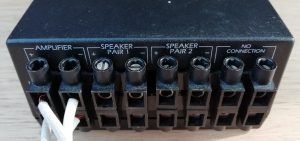 The rear view connectors give the story. One stereo input from the amplifiers speaker output can be switched to either or both of the speaker pair connections by the chunky rocker switches on the front.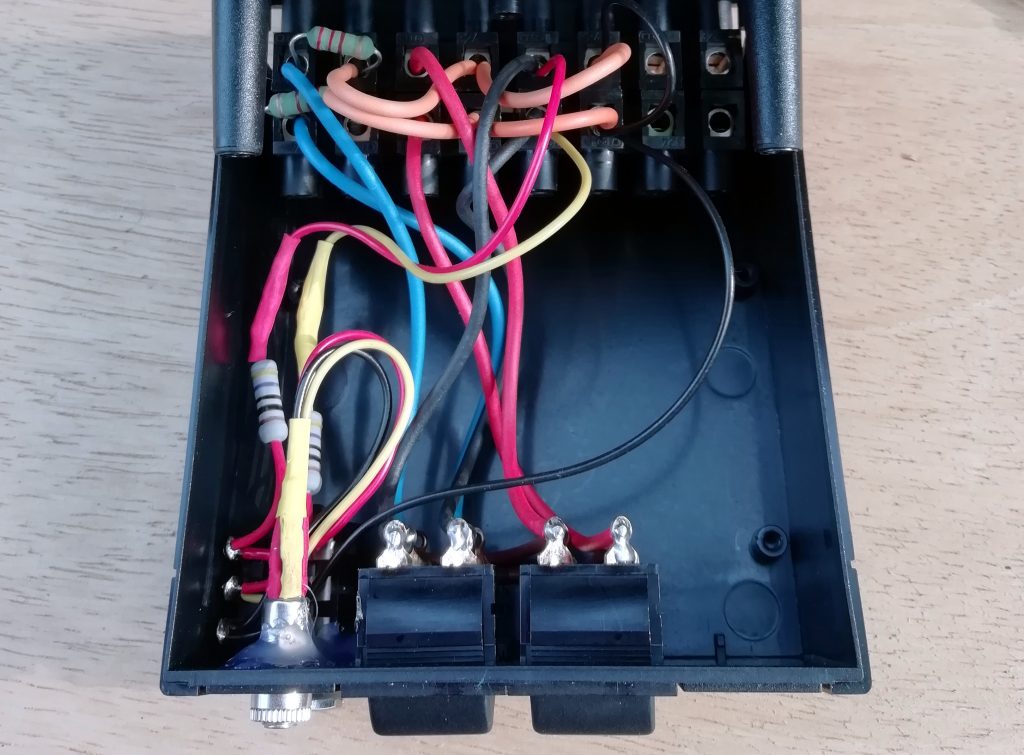 I added two headphone sockets so that you can plug your 'phones in direct without having to find a size adaptor.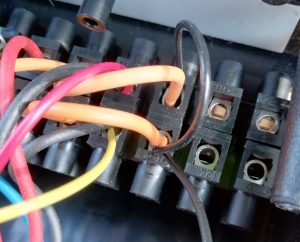 The headphone sockets are connected to the "Speaker Pair 2" terminals. Note that the return terminals for left and right are internally connected now to provide the common return necessary for most headphones. THIS CAN CAUSE DAMAGE TO SOME AMPLIFIERS. Be sure that your amp has a common return connection shared by left and right channels. If you don't understand that statement STOP NOW.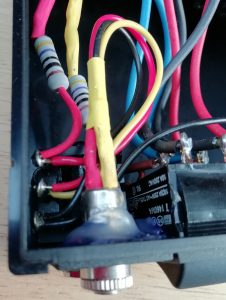 The two sockets are wired in parallel to each other and connect to the speaker terminals via dropper resistors to reduce the volume level available and to protect both the amplifier and headphones from damage.
The unit is used almost as originally intended. Short speaker cables connect to the amplifier, longer cables go from the speaker pair 1 connections to the speakers. Headphones are plugged into a socket on the front. Use the switches to turn speakers and/or headphones on and off as required.